Looking for a sure-fire way to reheat fried chicken? Well this is your place.
I always have leftovers on hand when I make fried chicken. Don't trip, cause it ain't because the chicken wasn't good. I'm usually cutting up an entire chicken for testing and compounding things is the fact that only 2 people in the house eat meat.
No problem, it just means I'm left with some cold fried chicken the next day, that needs to be reheated. Over the years I've tried many different approaches and found that one works best.
Reheating in the oven uncovered nets hot and crispy results similar to the original fry.
How To Reheat Fried Chicken - Dos & Don'ts
Allow leftover chicken to reach room temperature before heating again. This will take between 30-60 minutes. This allows the chicken to reheat and crisp more evenly
You want as little of the chicken's surface area as possible covered including the bottom. The more of the chicken exposed to the hot air the better. To this end insert a metal cooling rack inside a baking tray
Spread the chicken pieces out well so there is no crowding. The more room the better.
Whatever you do, avoid covering the chicken

with foil

as this leads to

steaming and sogginess

which is a waste of good fried bird

Reheat at 400 degrees F for 15-20 minutes. Anything longer and you start creeping into dried chicken territory which is no no.

Whatever you do, don't bother with the paper towel over the chicken on a plate heated in the microwave. Of all the tests, this netted the soggiest, most uneven cooked! The texture of the chicken was effected quite a bit also.
Re-heating in an air-fryer is the most reliable alternative approach. Cook the chicken at 375 degrees for about 5 minutes flipping half-way through. Same spacing rules apply though.
For Fried Chicken recipes to add to your repertoire try these:
Buttermilk Fried Chicken Wings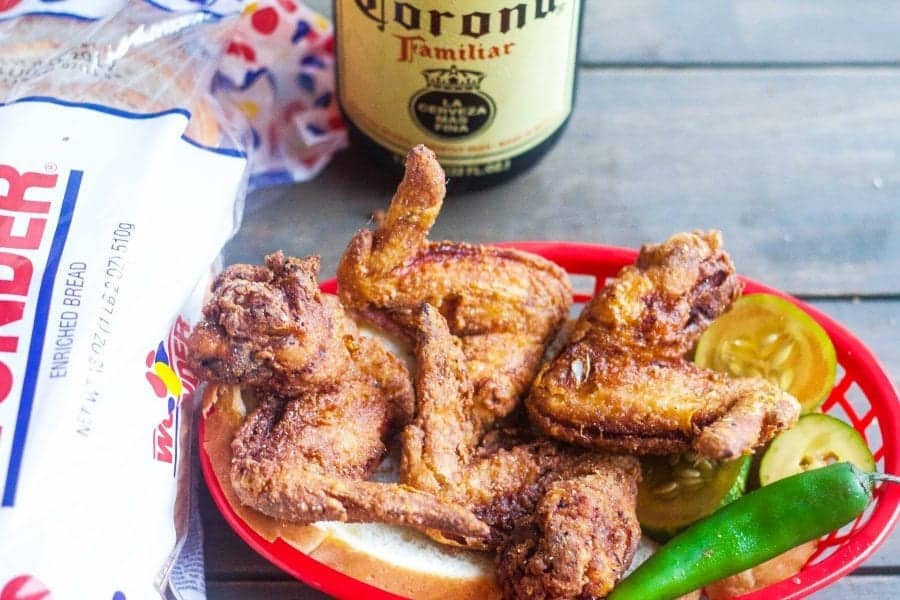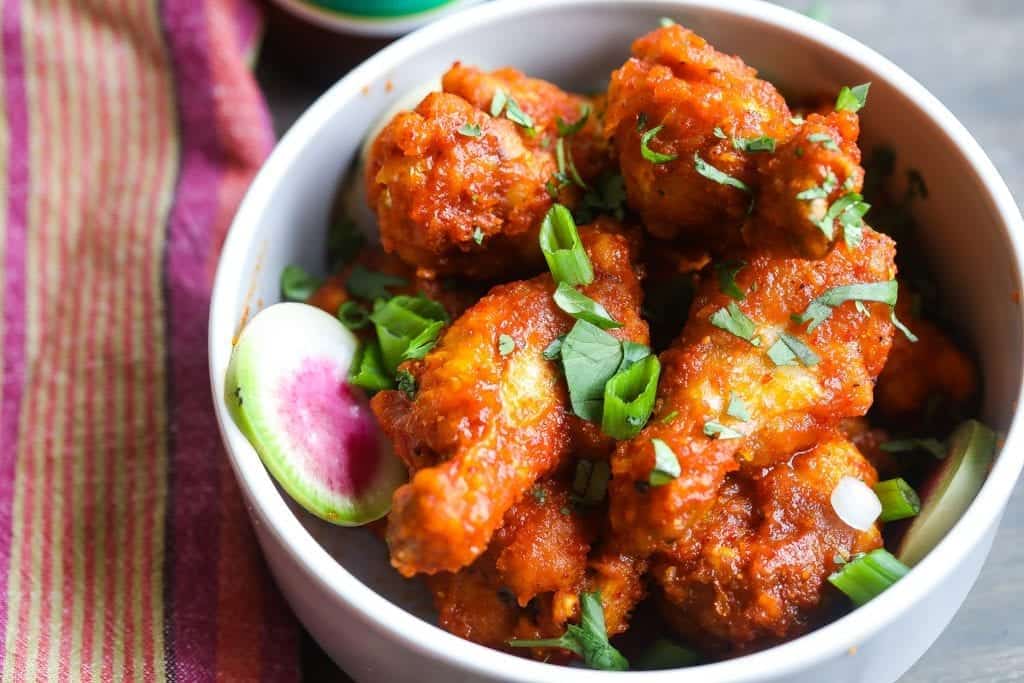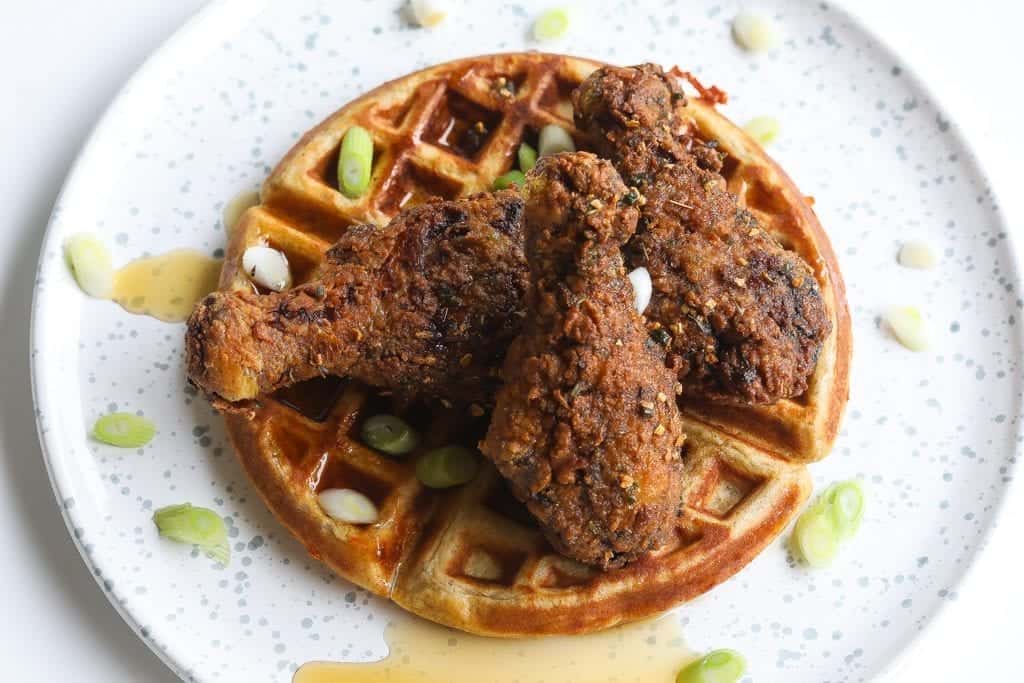 Garam Masala Spiced Fried Chicken Thighs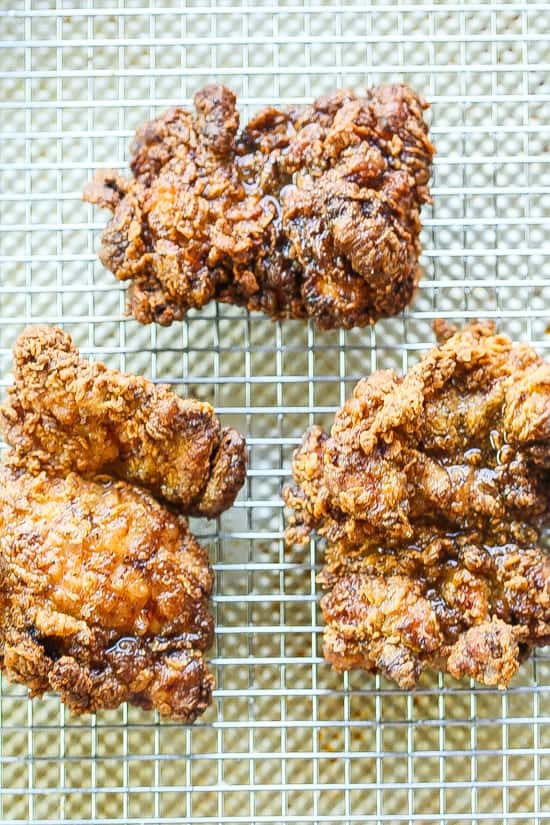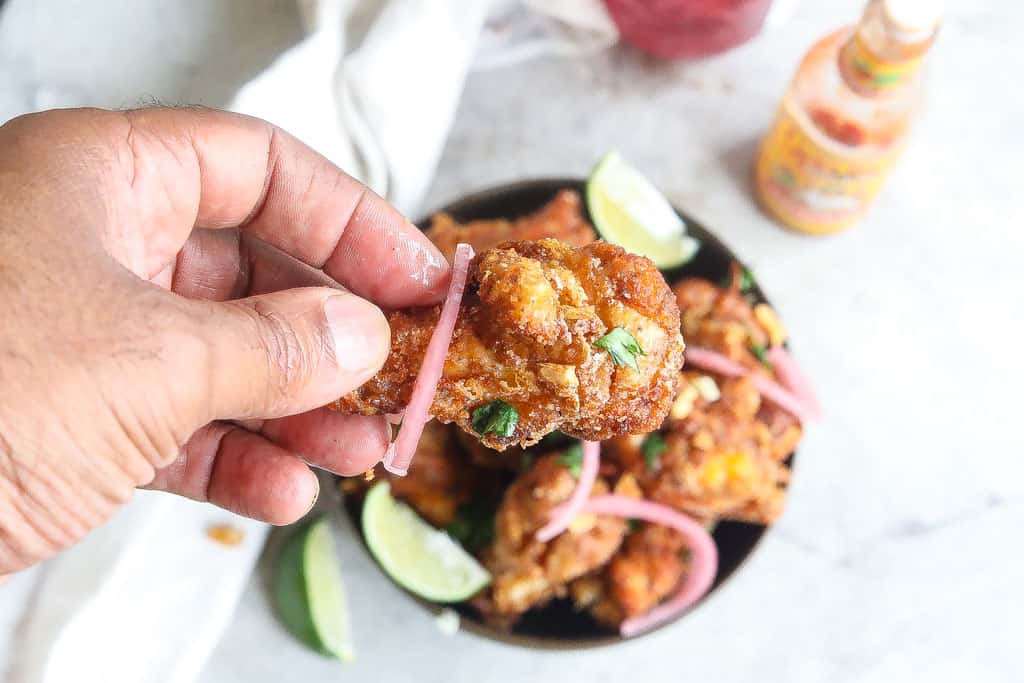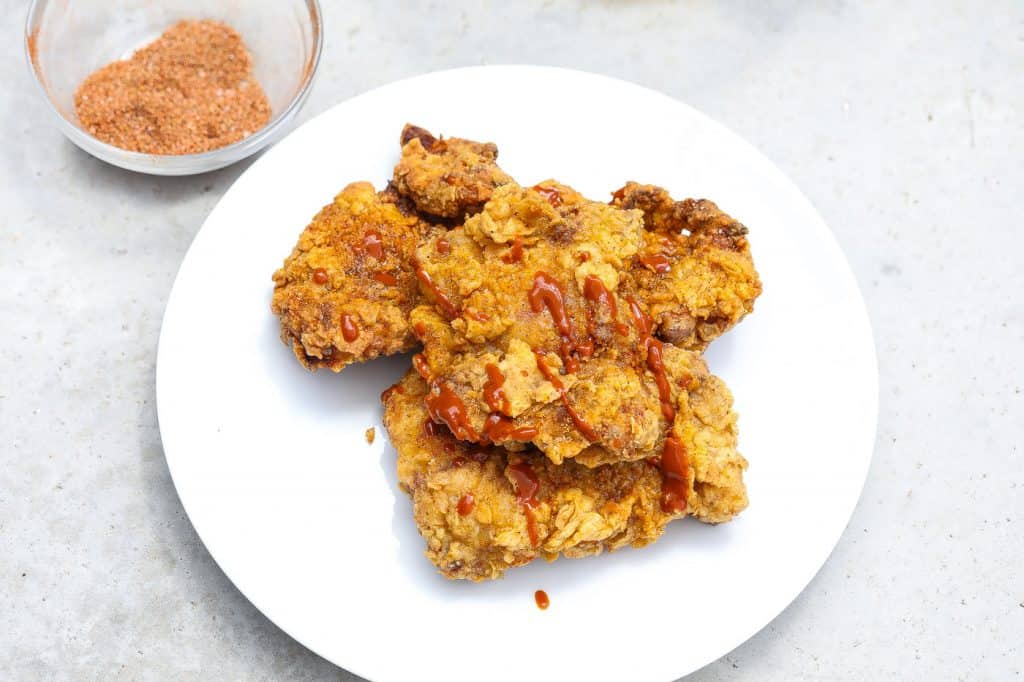 If you make any of these fried chicken recipes or any other from the site, please come back and leave me a comment below with your feedback. Definitely take a photo of the dish and be sure to tag #foodfidelity so that I can see them.
You can also keep up with my food exploits as well as original recipes! You can find me on Instagram, Facebook, Twitter, and Pinterest. If you like any of the music you find on the site, visit me at Spotify to find curated monthly playlists.