Why Make Your Own Chicken Stock?
This homemade chicken stock recipe was born out of my saltiness toward high sodium, tasteless commercial chicken stocks. Consider your average cook who during the cooking process is going to 'season' with some combo of spices and salt (please note salt is not a spice). Meat/food will be seasoned beforehand and during cooking. Then the lucky recipients will likely add more salt out of habit once food is on their plate. So that's layer on layer salt that adds up quickly, especially when you start with a salty base. If you ever wonder how blood pressure and heart health become an issue, start here with salt.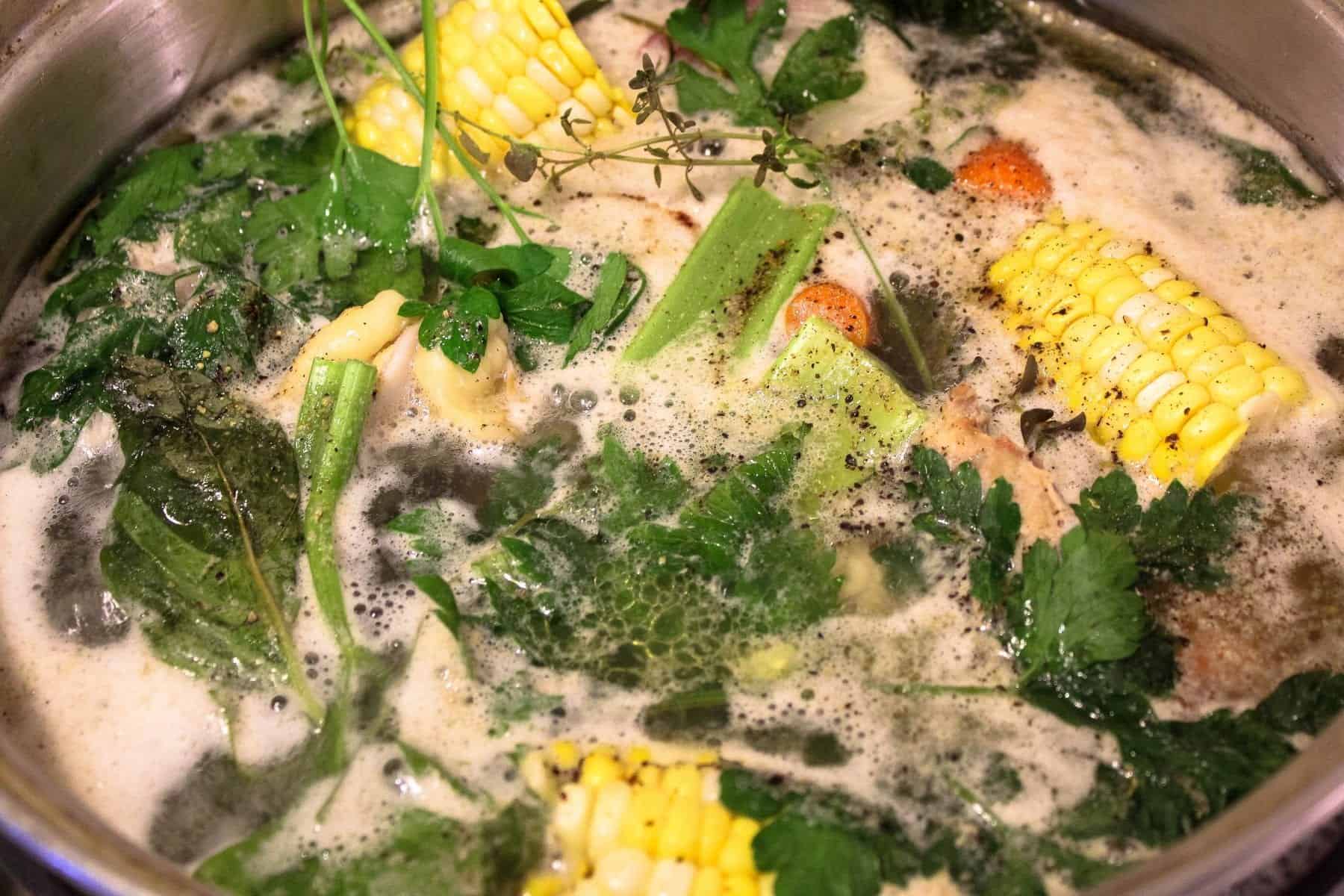 My man Latimore – not the pretty, light-skinned crooner Kenny, but the legendary blues sanger helped me "Straighten It Out" and get this stock nice and proper.

This chicken stock is great for soups, stews, etc. I used it for my gumbo dishes all the time including my African inspired Gumbo.
Tip for Making Chicken Stock at home
As a tip for easy cleanup on the back-end, I use a strainer for all the ingredients. This allows me to just lift the strainer with all its contents to either the trash can or compost bin.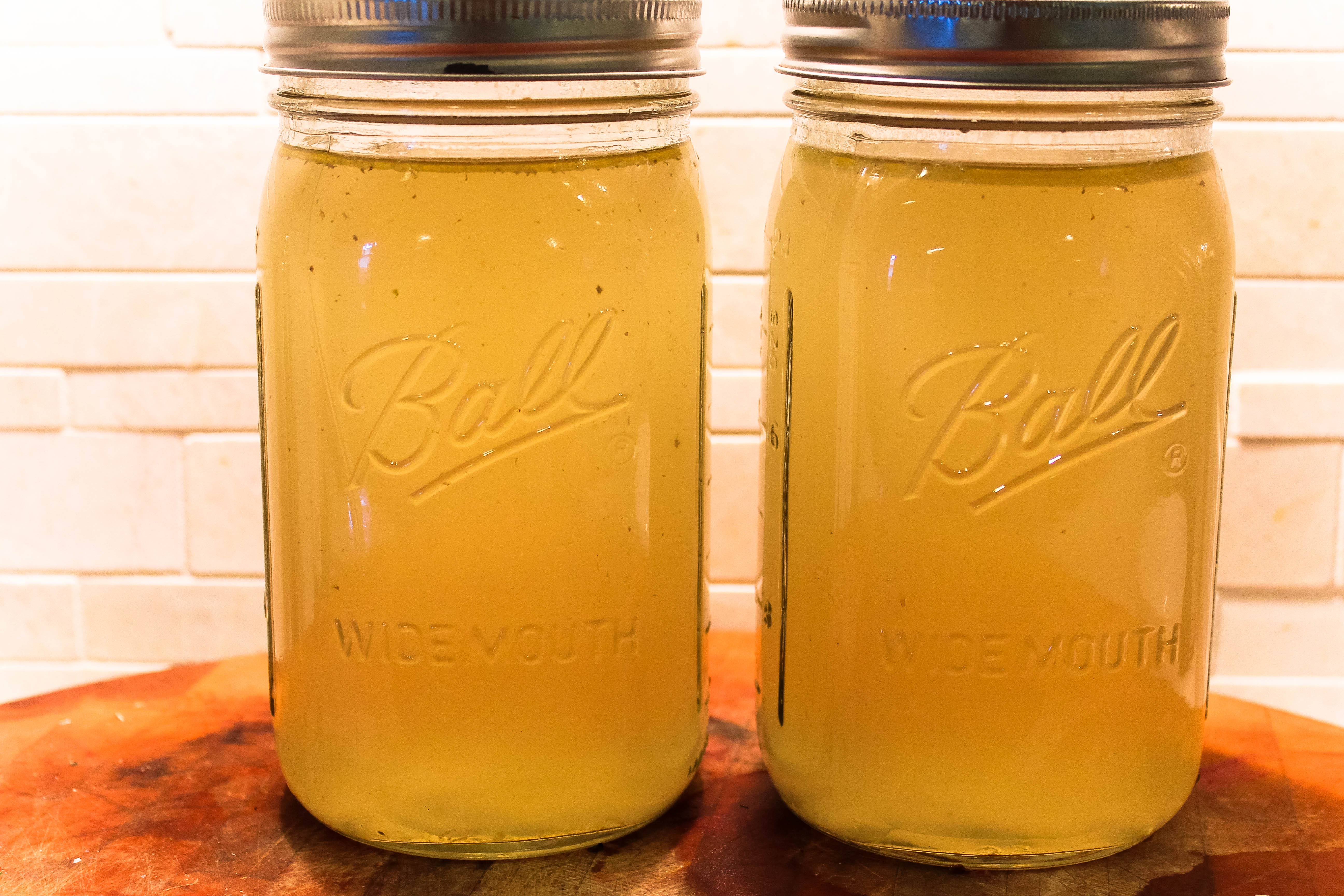 Enjoy
Ingredients
Chicken carcasses

1

large

onion

quartered

4

carrots

peeled and cut in 1/2

4

ribs celery

cut in 1/2

1

ear of corn cut into quarters

5

sprigs fresh thyme

5

sprigs fresh parsley with stems

2

bay leaves

8

to 10 peppercorns

2

whole cloves garlic

peeled

1

gallon

cold water

2

dried morita or chipotle chiles

(optional)
Instructions
Put water in large stockpot. Place chicken, vegetables, and herbs and spices in a steamer basket directly in the water filled stockpot. Cook on high heat until you begin to see bubbles break through the surface of the liquid. Turn heat down to medium low so that stock maintains low, gentle simmer.

Skim the scum from the stock with a spoon or fine mesh strainer every 10 to 15 minutes for the first hour of cooking and twice each hour for the next 2 hours. Add hot water as needed to keep bones and vegetables submerged.

Simmer uncovered for 6 to 8 hours. Strain stock through a fine mesh strainer into another large stockpot or heatproof container discarding the solids. Cool immediately and place in refrigerator overnight