This Mexican Beer Cocktail aka Da Moopbrown is damn good! Hey if Arnold Palmer can have his own drink, why can't I? Make it and thank me later. Fair warning if you don't like beer, this isn't for you, otherwise drink up, responsibly that is.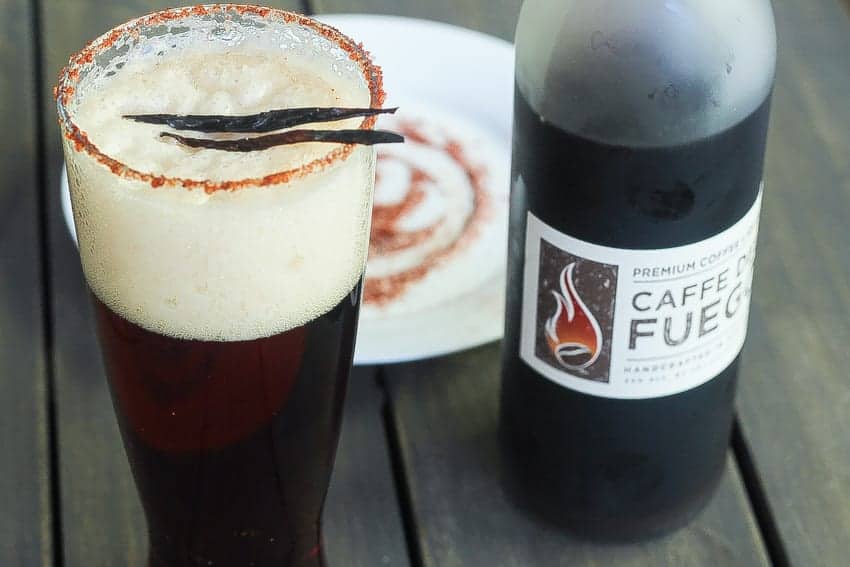 Admittedly, I was slow to the idea of a beer cocktail. I love beer, but somewhat of a purist. Likewise, I am not much of a cocktail guy as I like my liquor straight-up neat for the most part. However, I can be somewhat of a mad scientist when it comes to food and drinks, and my Irish crew indirectly gave me the idea for this beer cocktail. If you don't know there is a huge Irish population in Chicago so the St. Patrick's Day celebrations are off da chain!
Given my DNA test via Ancestry.com show I'm 1% Irish, I've since always felt compelled to celebrate with my peeps. During about my 4th year living in Chicago, I decided to watch college hoops at the neighborhood Irish Pub on St. Patty's Day. My plan was to watch hoops in the company of my fellow Irish for a few minutes before joining my wife for the evening to take in soul singer Kem's concert. Those few minutes became a few hours, multiple limo rides pub hopping all over Chicago, and a long nap at the concert.

The quick story is three older Irish gentlemen all of which were at least 70 years old invited me to their table for a celebratory drink. I was drinking Guiness but they insisted I drink Jameson with them. When I mentioned that my son shared the name Jameson, I instantly graduated from 1% to full Irish in their mind. With so much love I couldn't disappoint them by revealing he was actually named after my grandfather James Brown. These guys were dropping a full shot glass of Jameson Whiskey into pints of Smithwicks Beers. By my count we knocked back 3-4 of these spiked beers. Now that we were practically brothers I was invited to go raise some proper hell. They had rented a limo which we used to hit at least three different pubs. Between the whiskey in the limo and the spiked beers at each stop it was a loooooong day and I still had the Kem concert with wifey. These guys were VIP at every stop. You would have thought I was rolling with the Beastie Boys given all the love they got from all the young ladies. I played the straight role and eventually took a cab home, showered up and the show with my wife Foxxy Brown. I don't recall much about the show, except for waking up and witnessing all the middle-aged women threatening to throw their panties on stage. This may have been the only night when my wife (Kem fan #1) didn't hear my snoring. The best part of the story is that for the next 3 years I met up with the same three guys to celebrate.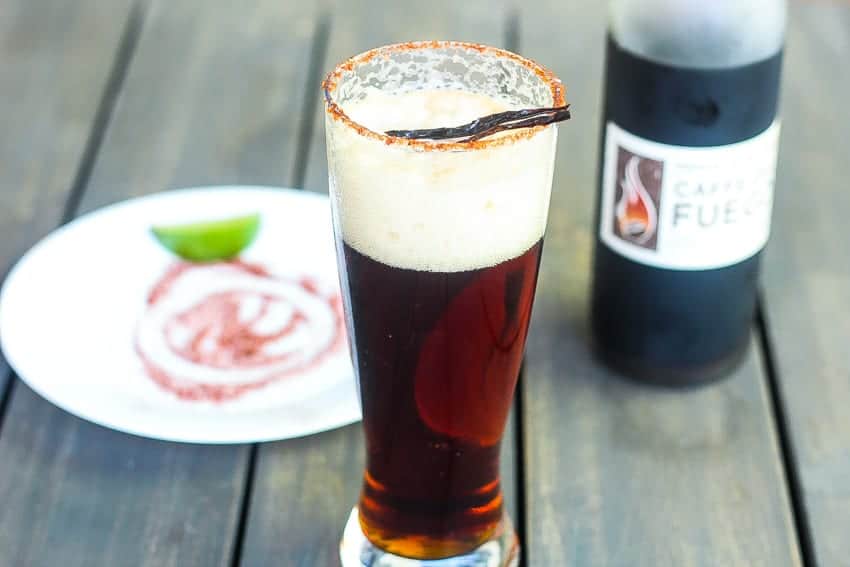 Long story, but the idea of a beer cocktail came to me after drinking those whiskey and beer combos. This was long before the recent trends of storing beer in whiskey oak barrels. Over time I tried a few different combinations mostly during the holidays. Since I drink a lot of Mexican beers especially Bohemia and Negra Modelo during the cold months I started there. Also during that time my daughter and I were drinking a lot of hot chocolate at Mindy's. My favorite was the Mexican hot chocolate which has cinnamon and cayenne.
So what are the flavors of a Mexican Beer Cocktail?
So basically I Frankensteined my beer and hot chocolate tendencies to identify the flavor profile I wanted from a beer cocktail. Chocolate, plus a spicy heat to complement both the sweetness and richness of the Negra Modelo provided by it's combination of caramel and black malts. The only outstanding question was which liqour or liqueur I would use. Initially I chose the Patron XO Cafe which is a really good choice. It has those fresh roasted coffee notes along with chocolate and a subtle tequila presence. Now that I'm in Austin, the current rendition of my beer cocktail replaces the Patron with a local Austin product Caffe del Fuego which has similar notes but a fresher coffee taste and slightly more complex flavor including vanilla. The end result is an ice-cold beer with a little extra – a stunning hue when poured, and an unmatched complexity of flavor from the combined savory and sweet ingredients.
Dope beats, fresh eats. Enjoy a Moopbrown Beer Cocktail this holiday season.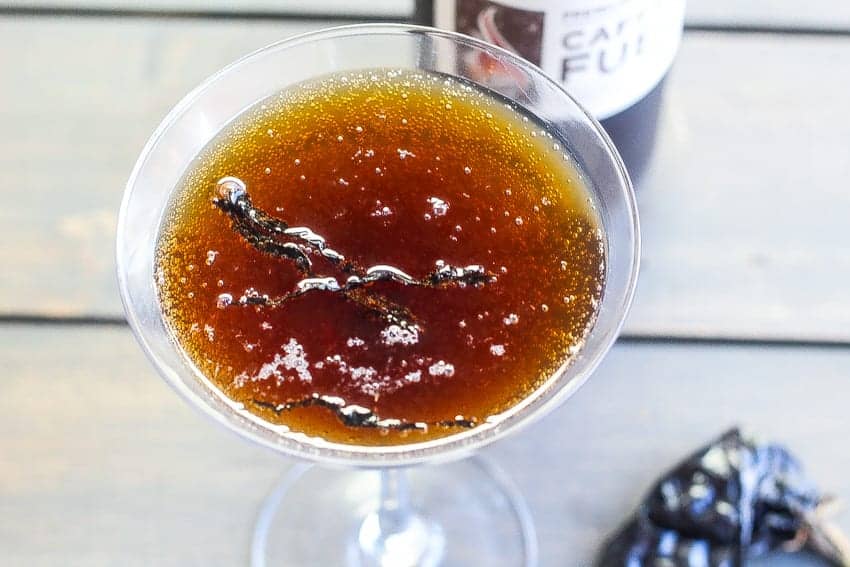 Ingredients
1

teaspoon

Kosher or sea salt

1

teaspoon

Chili powder

1/2

teaspoon

cocoa powder

Quarter of fresh lime

1

shot

coffee liqueur

Patron XO Cafe or Cafe Fuego

1

12-ounce bottle Dark Mexican Beer Negra Modelo or Bohemia well chilled
Instructions
Mix salt, chili powder, and cacao powder into a small, shallow dish in an even layer.

Rub a pint glass's rim with the cut side of the lime quarter then dip glass into the dish to create a salt rim.

Set glass right side up and fill with shot of coffee liqueur. Top with beer. Stir gently if you prefer to mix it up some.

Garnish with dried chili strips.