A hood culinary classic you're gonna love this new jack spin on a classic syrup sandwich.
While syrup sandwiches may seem like a bare-bones meal, they have a long history and cultural significance for many people. Whether it's a nostalgic reminder of childhood or a symbol of resilience in the face of tough times, syrup sandwiches have a special place in the hearts and memories of many.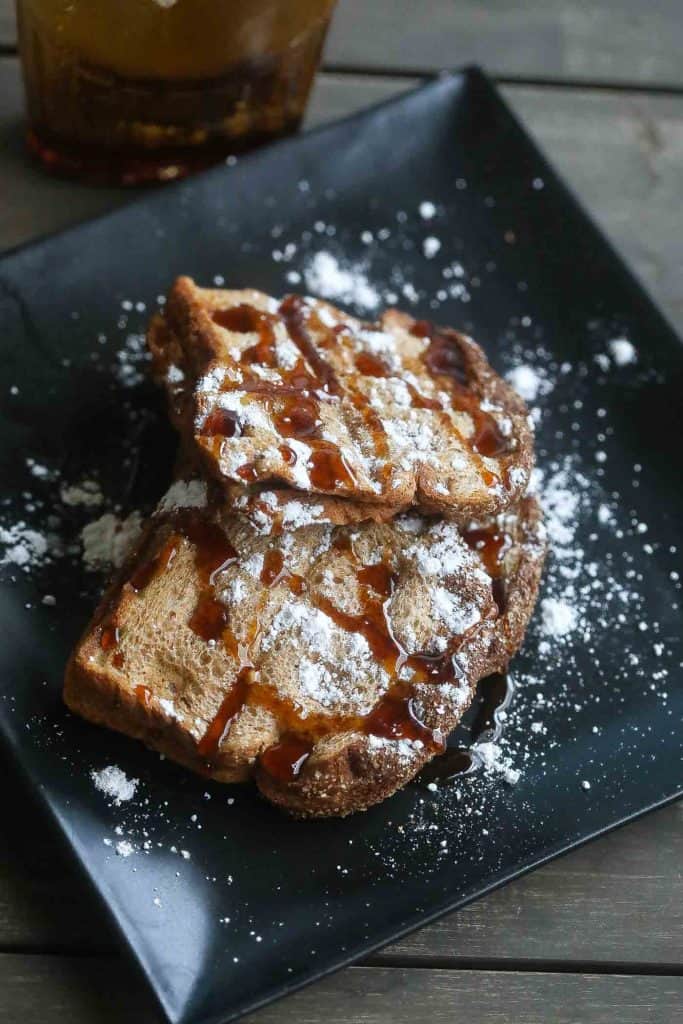 Growing up in the hood is hard times, as many families struggle to just make ends meet. You get resourceful and get by just to get by even if that means surviving on simple and inexpensive foods like syrup sandwiches.
While these sandwiches may seem unappetizing or unusual to some, they were a lifesaver to a youngster growing up in the ghetto. Syrup sandwiches are the quintessential poverty food - cheap, filling, and sweet! Syrup sandwiches will forever hold a special place in my memories and serve as a symbol of perseverance and resilience in the face of adversity.
I can't listen to Kendrick Lamar's "Humble" with reminiscing about the younger days of enjoying a nice syrup sandwich. I'm talking white bread saturated with sweet syrup for lunch, breakfast, or anytime tide me over. Sometimes it was all you were gonna eat that day.
What Is In The Sandwich?
It literally is what it is - bread and syrup. In this case my homemade syrup. The syrup consists of:
Brown Sugar
Ground Cinnamon
Ancho Chili Powder (optional)
Water
Bread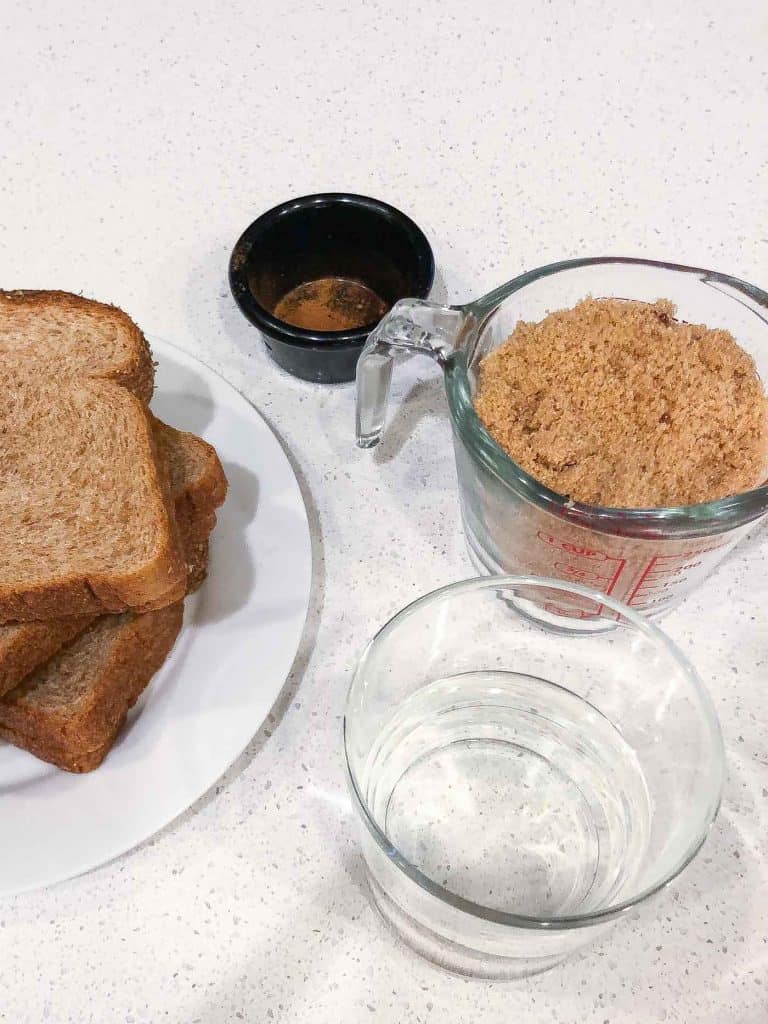 How To Make A Syrup Sandwich
Ain't nothing to it but to assemble the sandwich. The actual syrup is easy to make and brings so much flavor to a plain classic version. Plus it contains no artificial ingredients.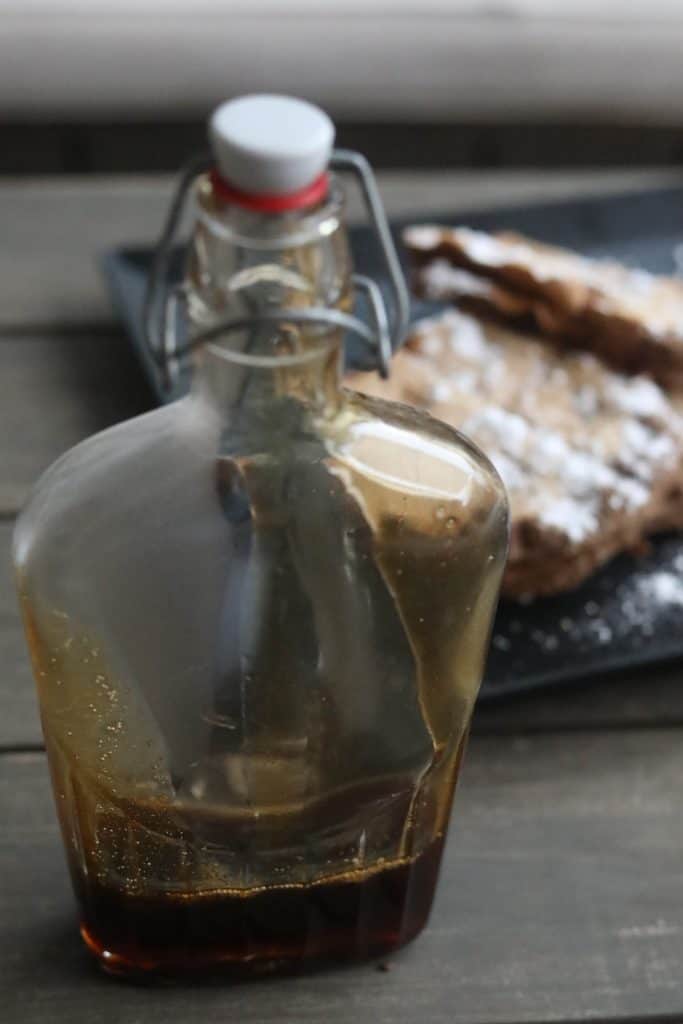 Serving Suggestions
I prefer my syrup sandwich hot. After adding the syrup to the bread, I finish the sandwich in a waffle maker. This is kind of like a panini. No sweat if you don't have a waffle maker you can heat in a cast-iron skillet or use your broiler.
Tips For Making Syrup Sandwiches
Feel free to substitute your favorite bread. Brioche, challah, whole wheat, etc. all work well
Make enough syrup to use on other foods like French toast, pancakes, churros, etc.
If you've never had a syrup sandwich enjoy with your favorite store-bought syrup
For other sandwich recipes you might like, try these:
Braised Beef Neck Bones Sandwich
Grilled Cheese w/ Andouille Sausage Sandwich
If you make this delicious sandwich or any other from the site, please come back and leave me a comment below with your feedback. Definitely take a photo of the dish and be sure to tag #foodfidelity so that I can see them.
You can also keep up with my food exploits as well as original recipes! You can find me on Instagram, Facebook, Twitter, and Pinterest. If you like any of the music you find on the site, visit me at Spotify to find curated monthly playlists.
Instructions
Place syrup on one slice of bread then top with the other slice of bread.

Toast the whole sandwich in a waffle maker to desired doneness.
Nutrition
Calories:
192
kcal
|
Carbohydrates:
37
g
|
Protein:
7
g
|
Fat:
2
g
|
Saturated Fat:
1
g
|
Sodium:
226
mg
|
Potassium:
184
mg
|
Fiber:
4
g
|
Sugar:
15
g
|
Calcium:
82
mg
|
Iron:
1
mg
Subscribe To My YouTube Channel
Subscribe To My YouTube Channel for full length recipe videos. Click the bell icon to be notified when I post new videos.
My YouTube Channel