There is something magical about eating a good sandwich and what's a city without places to get a good reliable one? Luckily Austin has both local and destination spots as well as places for both classic American and international sandwiches. You want on the go wolf one down in the car, we got you covered. You prefer to sit down for lunch to break up the monotony of the day, no problem. Or you want to enjoy a delicious sandwich over drinks with friends, Austin has that too. The following spots represent some of the best places in the city to get your fix and are included as part of a round-up for the annual Austin Food Blogger Alliance City Guide.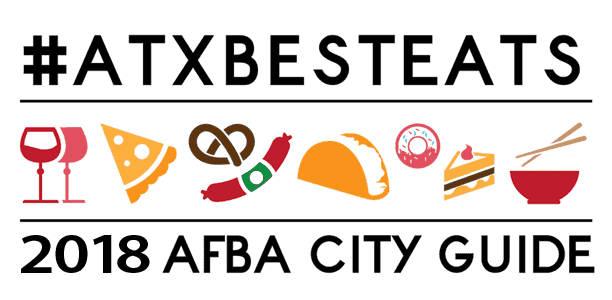 The Spots
Sandwich Focused Restaurants:
1900B E MARTIN LUTHER KING JR BLVD, AUSTIN, TX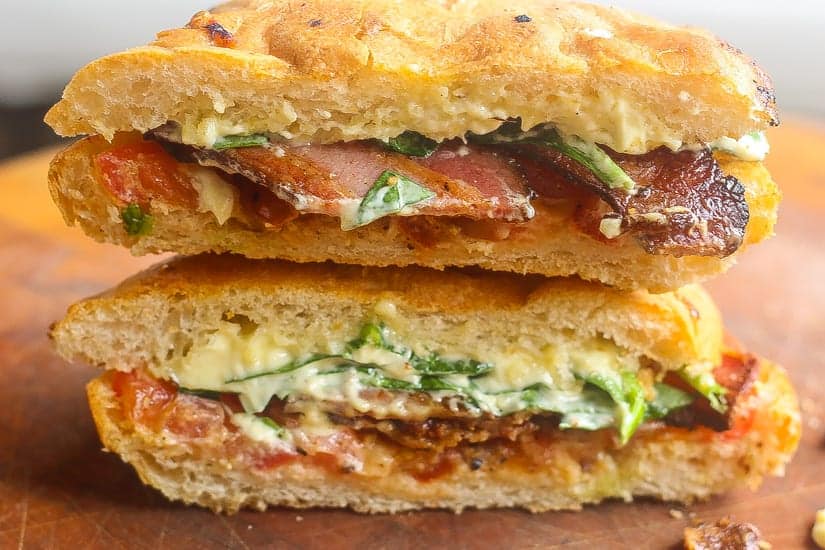 Who can beat a spot that has free beer Fridays! ADP offers creative spins on classic sandwiches as well as a variety breads including brioche and Mexican tortas. If going for a classic sandwich try the BLT which includes house cured bacon and roasted garlic aioli. My personal favorites the Lucy which is heavy on flavors blending lemongrass braised pork with cilantro, mint, and Srirachi.
While you're there grab a side of the hush puppies which are delicious and light unlike traditional ones.
616 W. 34TH STREET AUSTIN, TX 78705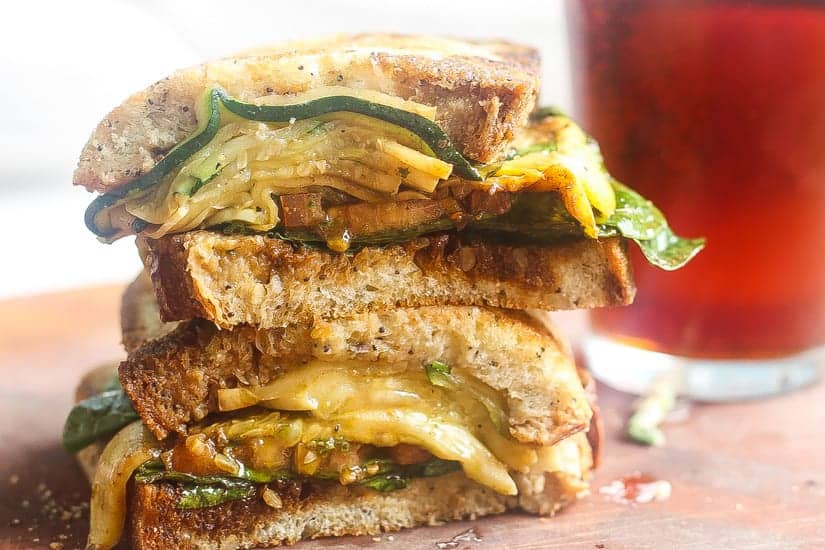 Food Heads is a specialty sandwich spot located near campus in a cozy, refurbished and quaint house. The laidback vibe makes it a perfect place to enjoy fresh options while connecting with old friends. They offer several different meaty options like pulled pork and classic chicken caesar sandwich in addition to several different vegetarian friendly ones.
Perhaps the best sandwich on the menu is the Squash Sandwich. It's grilled & served on toasted multi-grain bread with spinach, tomato, basil pesto, and a blackberry balsamic vinaigrette which makes this sandwich pop. All the sandwich portions are substantial so plan to take an appetite or settle for a half portion combined with a salad or soup.
620 Location:Â 12233 620 N. #105 Austin, TX 78750 | Burnet Rd. Location:Â 4805 Burnet Rd. Austin, TX 78756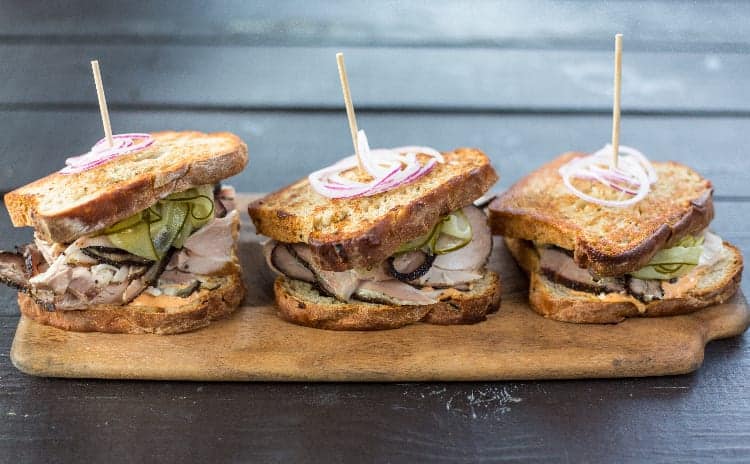 As far as sandwich shops go, Noble Sandwich Company is in a league of its own. It's got a well deserved cult-like following. They offer creative over the top options like Smoked Duck Pastrami and Seared Beef Tongue as well as more traditional ones like the Knuckle Sandwich (roast beef with caramelized onions, horseradish and cheddar) and the Stacked Beef Reuben. All rock the spot and deliver the goods, but don't sleep on the vegetarian Oyster Mushroom Reuben.
4101 Guadalupe Street Austin, TX —78751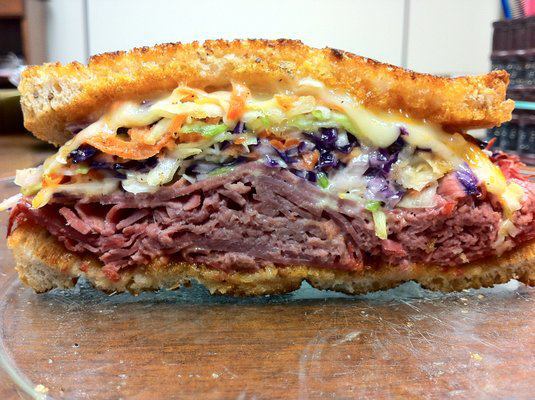 New World Deli is my kind of spot. It's an old school joint, serving up old-fashioned sandwiches (both hot and cold) stacked high with fresh deli meat and all the trimmings. It's a family owned and operated deli, and you definitely feel the love in every dish as well as the service. I consider it one of Austin's best kept secrets. Where else can you get a New York Style deli sandwich and catch an open-mic or some live music? I go for the reuben, but I hear they make a mean Sloppy Joe.
Restaurants That Also Serve Sandwiches
1201 E 6th St Austin, TX 78702
Buenes Aires is a cool eclectic cafe with a great vibe. It's an authentic Argentinian spot where you can go drink the local beer Quilmes with a delicious hearty classic Argentinian sandwich. It's my go to spot for a sandwich where I get the Lomito (Steak) Sandwich which is their signature dish. It's a simple sandwich served with a medium rare filet and a fantastic chimichurri sauce that is precisely executed. I recommend dressing it with the mozzarella and pepperoncinis. Note Lomito is pricey at $20 but it is worth it. It's only sold during lunch hours. They offer other sandwiches as well that are outstanding including the Milanesa and the Proscuitto
2406 Manor Road, Austin 78722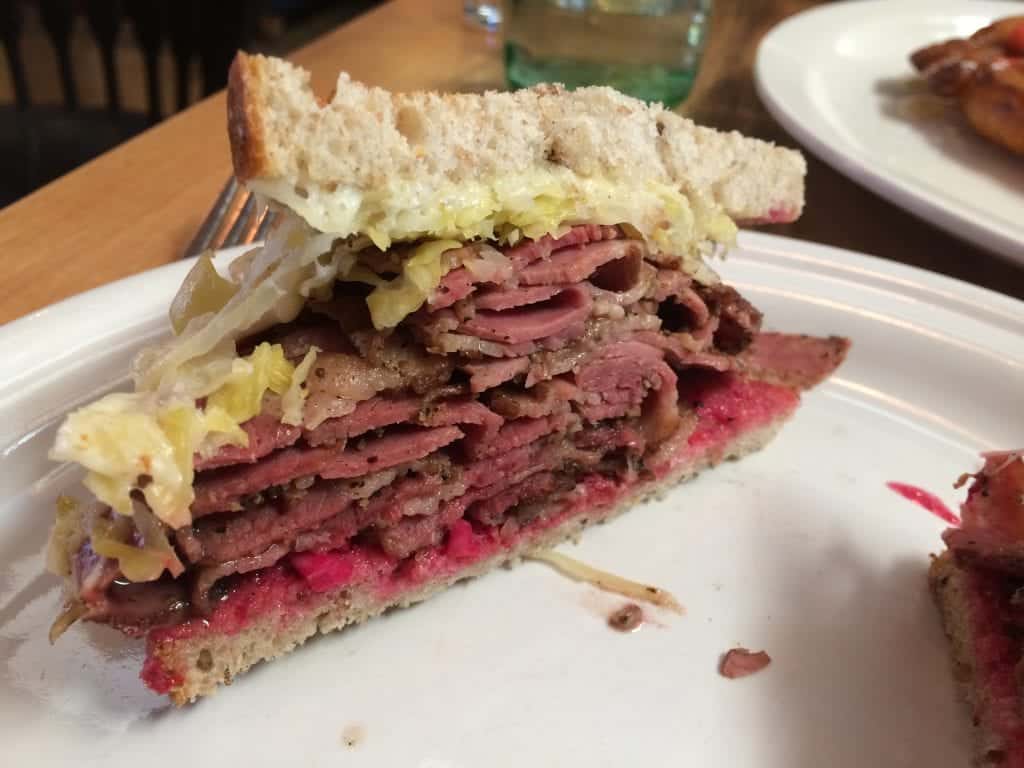 Dai Due is actually a butcher shop that doubles as a cafe and supper club which gives it a decided advantage when it comes to sandwich making. Additionally, all of it's ingredients are sourced from Texas. They are all about that Texas bred meat and make one of the best pastrami sandwiches I've ever had. It's loaded with the perfect amount of sauerkraut, uses fresh flavorful and moist beef, and is dressed with a delicious beet jam all served between two slices of delicious smokey rye bread.
8106 Brodie Lane Austin, TX 78745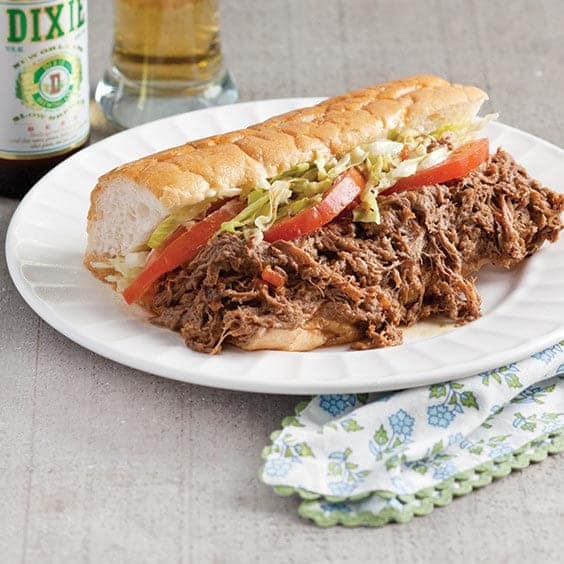 Is a great destination spot in far South Austin assuming you're centrally located. Is actually one of the better spots in Austin to find cajun food. They do everything well including classic cajun/creole dishes like gumbo and etoufe, but perhaps they're best known for the different Po Boy Sandwiches. I'm partial to the Fried Crawfish and Fried Oysters, but they offer others including Ham and Cheese, Roast Beef, and Fried Catfish. Beyond their Po Boys the Muffuletta Sandwich stands out with an incredible olive salad that brings all the ingredients together.
2728 S Congress Ave, Austin, TX 78704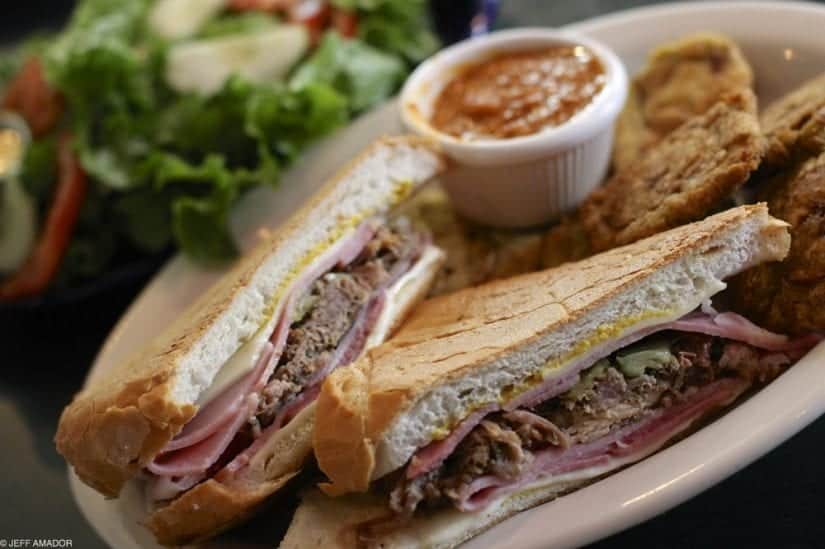 If you love pork, then a Cuban sandwich is the sandwich for you. Habana Restaurant makes one of the best in Austin with their Cubano. It's filled with their slow roasted pork, additional ham and Swiss cheese in toasted and pressed Cuban style bread then dressed with tangy pickles and yellow mustard. Habana is actually a restaurant focused on Cuban specialties and other Caribbean fare. Their Ropa Vieja sandwich is also fire! It features shredded beef slow-cooked in a spiced tomato sauce with olives on pressed Cuban bread. All sandwiches appear on both the lunch and dinner menus.
If I missed your favorite sandwich spot share it in a comment below!
Also check out my review of best vegan food spots in Austin or best cocktail spots.