Veganism continues to grow in popularity as more and more people for a myriad of reasons are seeking non-meat options. Regardless of where you are on the vegan food journey Austin has restaurant options for you from ethnic to mainstream, buffet to gourmet, and food trucks to bricks and mortar. As part of the Austin Food Blogger Alliance City Guide for 2018 I've rounded up a few of the better places dividing them into those that only offer vegan food vs. the vegan-friendly restaurants that serve meat.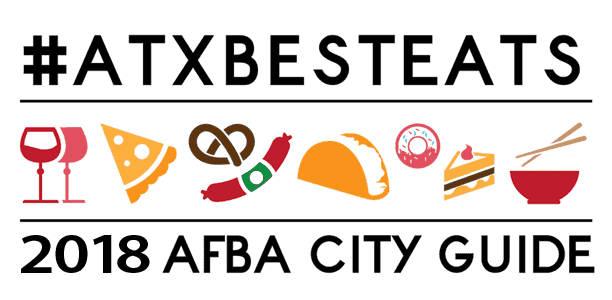 Vegan Restaurants
2324 East Cesar Chavez | Austin, TX 78702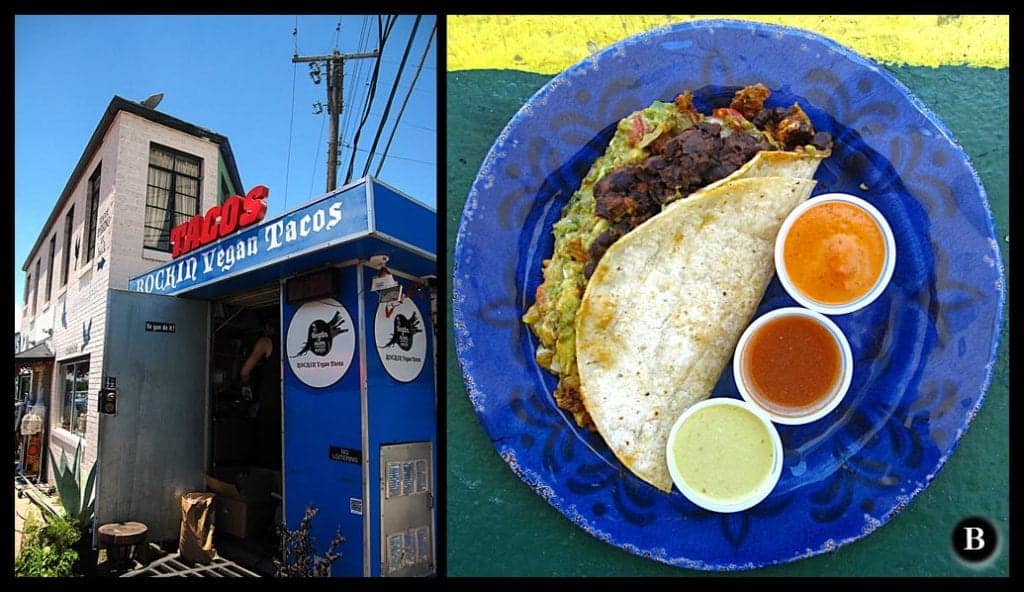 Spots like Vegan Nom make it easy for people to transition to vegan. It's an all vegan taco truck on the Eastside and they serve up some stellar options for both breakfast and lunch. You can choose from a variety of options or builds your own. The Three Amigos is Da ONE responsible for the long lines, but also try the Los Nopalitos which includes grilled cactus, pepper jack cheese, caramelized onions, and black beans. It's both filling and delicious.To avoid the lines, feel free to call-in their order ahead of time. Note, they are a cash only business.
701 E 53rd St | Austin, TX 78751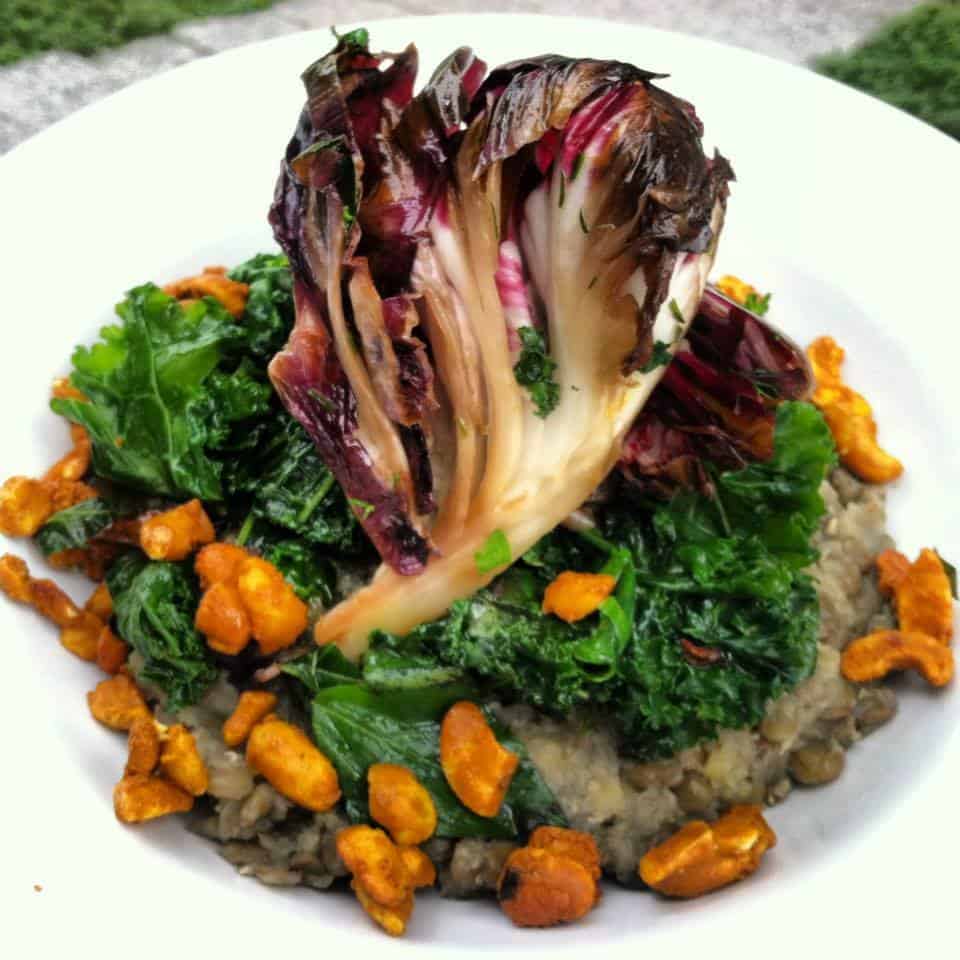 Vegan or not Bistro Vonish is one of my favorite places to eat in Austin. The food is creative and delicious, and the service is excellent. They have a regular menu, but offer weekly specials that all live it to their claim as 'elevated vegan cuisine.' The Mac and cheese is highly inspired and is one of the few vegan versions I've had that comes close to traditional Mac and cheese. Also try my favorite the black garlic bruschetta and the sweet potato arepas with jalapeño jam.
1701 Toomey Rd. Austin |Texas 78704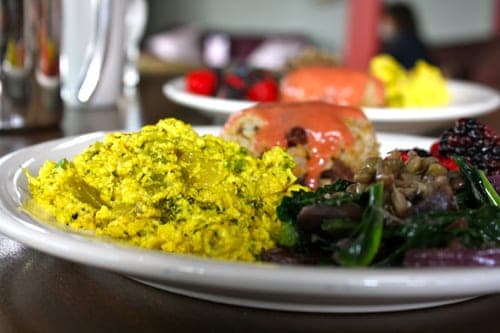 At Casa De Luz you'll find "macrobiotic" vegan food that is rich in nutrients and have balanced yin/yang properties meaning whole grains, fresh vegetables, low sodium levels and no refined sugar in drinks or desserts. They focus on delivering the natural freshness and flavor of their vegetables so don't expect spicy or highly seasoned food. Nourishing and satisfying would be the two words I'd use to describe the food at Casa De Luz. The menu changes daily, but for $12 per person you get tea, salad, soup, and an entree.
@Cheerup Charlies 900 Red River  @ The Grackle 1700 E. 6th @ Spider House 2908 Fruth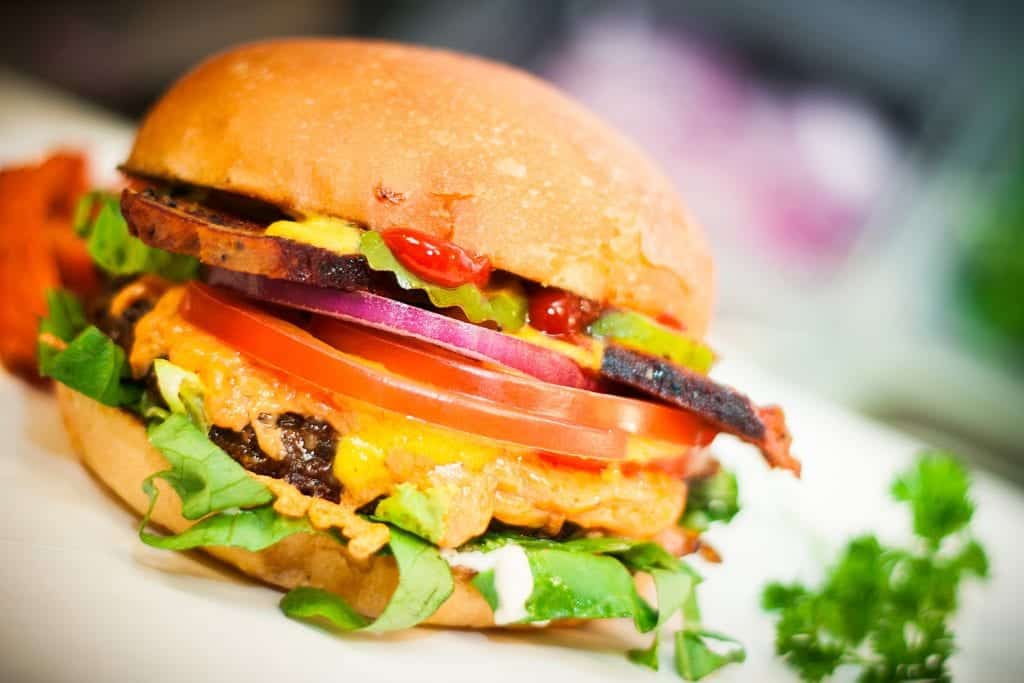 Arlo's is da spot to get your late night vegan food fix. It serves plant-based comfort food aka vegan fast food, bistro style for Austin's party scene. They offer a limited menu focused on burgers and tacos. This is advantageous as they execute and turn-out great food. Try the bacon cheese burger or the chipotle chicken sandwich.
Veganish Restaurants
222 West Avenue | Austin, Texas 78701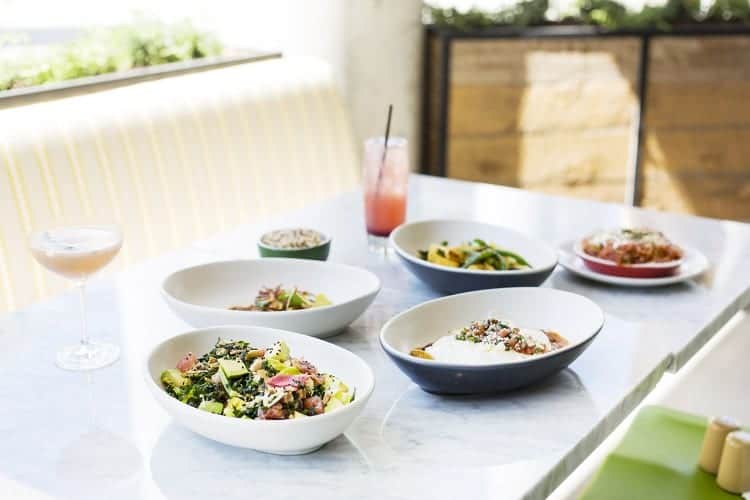 A health-driven food restaurant chain located in the heart of downtown Austin serving seasonal items. TFK caters to most food preferences including gluten-free, organic, vegan, and vegetarian and they have an open kitchen which supports the transparency and safety of their processes and ingredients. Whether you prefer bowls, pizza, salads, or sandwiches there are vegan options. Try the charred cauliflower made with a spicy harissa tahini, dates, mint, and pistachios or the exceptional butternut squash pizza which is topped with smoked onions, kale, almond ricotta and dried cranberries.
1112 EAST 11TH STREET | Austin, Tx 78702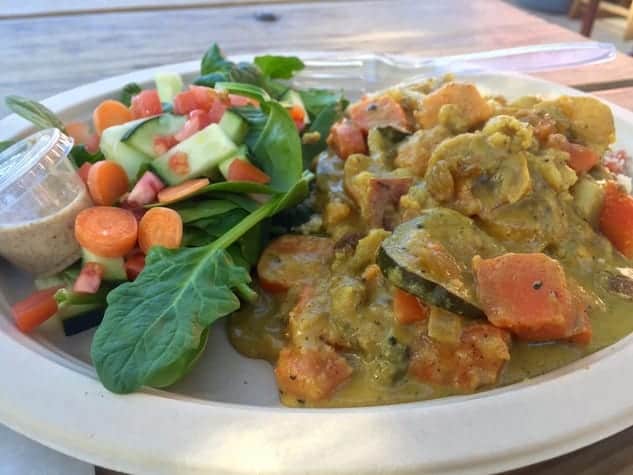 The go to place authentic Nigerian cuisine in Austin. It is a food truck serving up traditional fare like jollof rice, fu fu, and black-eyed pea fritters. Though not purely vegan, Wasota offers a full and an extensive vegan food menu in addition to it's non-vegan options.Try any of the jollof rice dishes which includes pairings with vegetables like cabbage, spinach, plantains, and blackeyed-peas. Portions are generous at affordable prices.
98 San Jacinto Boulevard | Austin, Texas 78701

Trio is one of the restaurants at the Four Seasons. They don't advertise it, but they offer a very good vegan food menu if you inquire about it. Their service is exceptional, so they will also create custom vegan options based off the regular menu. Both of the main entree options are superb. Try the grilled sweet potato "steak" which is served with charred eggplant, chickpeas, and harissa. The handmade spaghetti with java beans, and wild mushrooms is also worthy.
3801 S Congress Ave | Austin, TX 78704
Â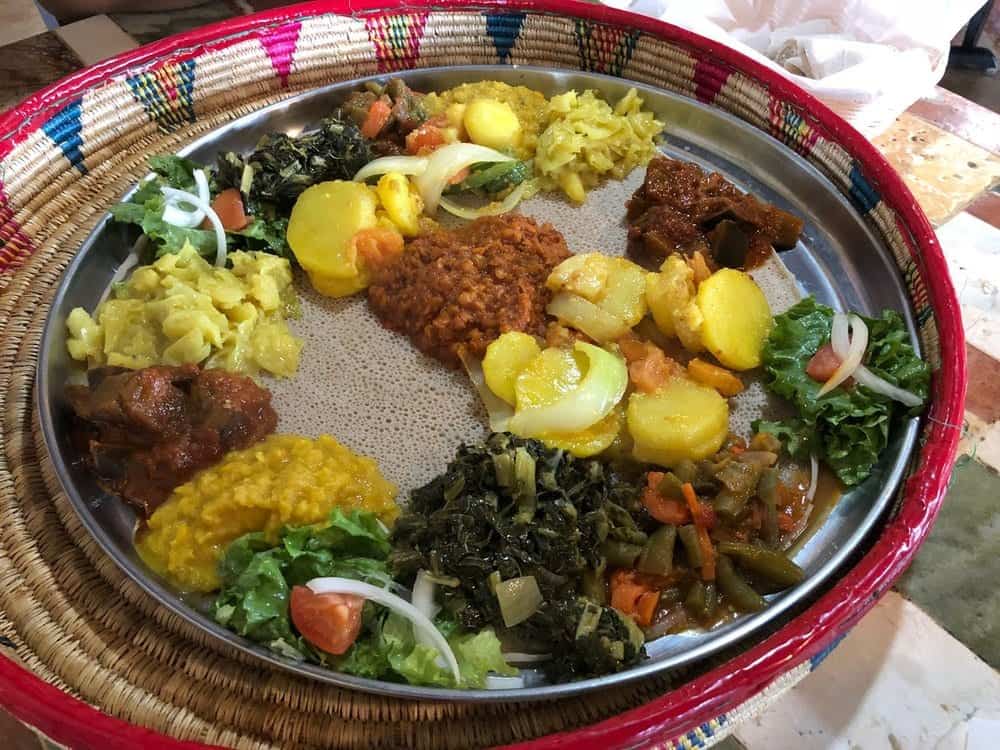 One of the few places in Austin serving Ethiopian food. If you're adventurous, interested in exploring other cultures, and/or simply want outstanding food including vegan fare, Taste of Ethiopia is the place. Whether you get a meat dish like Doro Wot or any of the many vegetables you'll be blown away by the many different flavor profiles, spices, and textures. If you're unsure about what to order go for the Lunch Buffet which is primarily vegetarian or order the Sampler (you choose any five items). The staff is super friendly so you can always ask for a recommendation. Try the Eggplant Wot and the Yemisir Wot (split lentils) chased with the house tea. Both food items are flavored with a red Berbere sauce and simmered slowly for a fragrant, aromatic and wonderfully flavorful dish. Hands down best lentils I've ever had.
If I missed any of your favorite Vegan food spots leave in a comment below!
Keep up with my food journey and original recipes! You can find me on Instagram, Facebook, Twitter, and Pinterest.