Cabbage is a leafy green vegetable that is often used in Southern and soul food cooking. It has a slightly bitter taste, so is often cooked with bacon or ham to balance out the flavor.
Cabbage is also used in slaws and salads, and can be pickled for a tangy treat. This versatile vegetable is low in calories and high in vitamins, making it a healthy addition to any diet. So whether you're looking for a new side dish or a unique ingredient for your next meal, cabbage is worth a try.
Cabbage because of its appearance and leaves is often mistaken for lettuce, but actually cabbage is considered a cruciferous vegetable in the same family as kale, collard greens, and brussels sprouts. I think this proximity to collard greens contributes to its frequent use in soul food cooking.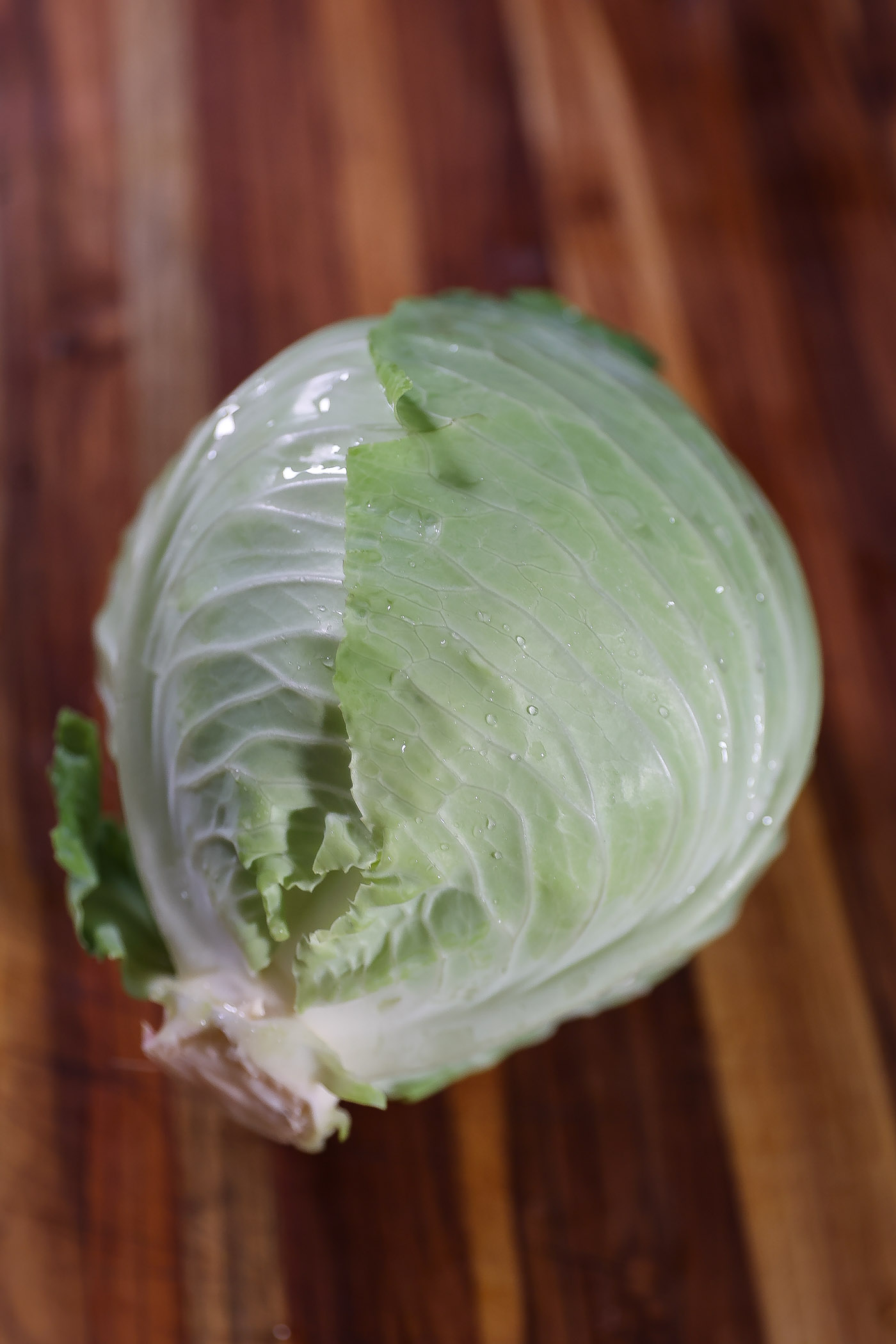 What are the different types of cabbage?
There are a few different types of cabbage. The four most common are green cabbage, red/purple cabbage, Napa cabbage, and Savoy. They all have different properties and character so are used in different ways. When soul food Southern cabbage recipes are referenced we are talking about green cabbage.
Napa and Savoy cabbages are more for salads whereas purple and green cabbages are used primarily in slaws and dinner side dishes.
What are the different ways to use soul food green cabbage as the main ingredient?
Southern Pan-fried cabbage is probably the most well known soul food cabbage recipe. I make mine with smoky bacon but smoked ham hock or turkey make great options for seasoning as well. I also love to make Instant Pot Cabbage with andouille sausage cajun-style.
One of my most popular cabbage dinner recipes is this Braised Cabbage which is cooked with smoked brisket fat cab for seasoning. It's delicious! But if you want the most fun definitely go with the smoked cabbage wedges which are served doused with a tangy delicious sauce.
Beyond being featured as the main ingredient, cabbage is great in stews and soups. This vegetable stew with smoked brisket chunks is a must try as is the Beef and Cabbage Soup.
Going beyond Southern recipes, cabbage is prominent world wide including in this Indian fried cabbage with garam masala as well as two Jamaican recipes - Steamed Cabbage and Corned Beef and Cabbage, and lastly in two Mexican-inspired dishes Ground Beef Stir-fry and Vegan Posole.