Smoked Cabbage Recipe
This post for smoked cabbage, is loosely based on actual real life events partly from my background and partly events I anticipate occurring in the future at some point. This is a birthday post and I decided to have some fun with this one vs. your typical type. Hopefully you find some enjoyment at my expense lol.
"Do da smoked cabbage, da smoked cabbage" Chef Tre, sole proprietor of Food Fidelity Kitchen, joyously sang his own version of DJ Jubilee's "Get It Ready, Ready". In rhythm to that Nawlin's bounce beat he moved side to side as did his final round of mental prep before quests would arrive.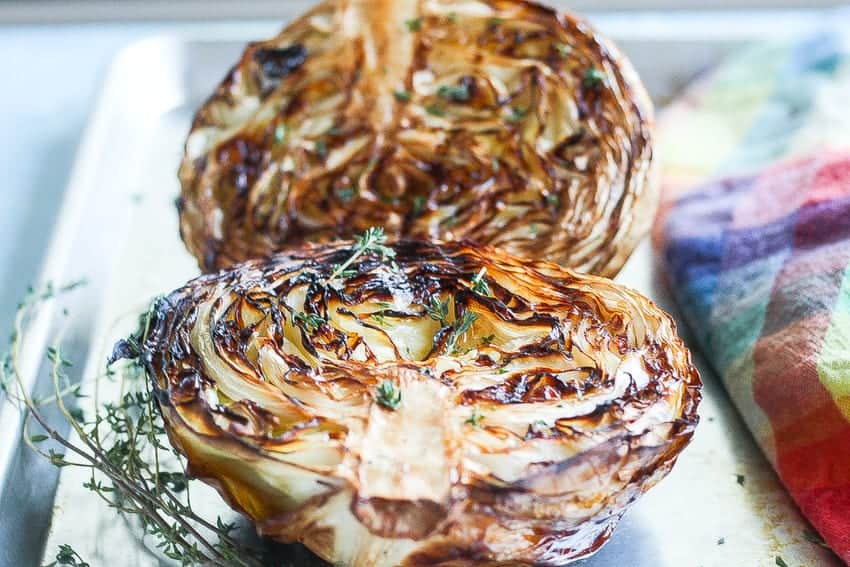 It was a few minutes from opening time and Tre was feeling good. It was his birthday and he would be serving his smoked cabbage dish he had just recently mastered after practicing with several other smoked vegetable recipes for 
beets
,
eggplant
, and
cauliflower
 over the previous year. As was customary, whenever he was introdcuing a new dish, he'd invite his peanut gallery crew, Simple Sunny, Big Al, and Short Dougie. They were childhood friends whom Tre met long before he could actually speak. They were his boys and though he loved breaking bread with them, they were the most honest and critical cats he knew. If they didn't like a dish, he'd know in as many profane terms as you could imagine.
In his mind Tre had created a dance that featured him gracefully bouncing on beat, but on que Dougie started in on him from the time he entered the restaurant. "What's wrong with yo leg fool? You look like a Walking Dead zombie trying to do the running man!" Sunny and Al laughed in unison as Tre realized perhaps he hadn't been as graceful as he thought and likely looked every bit his age and those 4.6 miles he had run to accomadate the occasion. Tre laughed as he had to admit it was kinda funny, but he didn't fully commit to the laugh as there was a familiar, but not fully recognizable face amongst his crew. It was Charles another friend from the old neighborhood who Tre hadn't seen since their high school days. Though happy to see an old friend, Tre wasn't keen on surprises nor opening the circle to an outsider, especially on a day like today.
Tre later learned that Charles had run into the guys on the street and all but essentially crashed the occasion. Charles confidently greeted Tre with the "what's up BP?" BP wasn't short for Big Poppa, which would have been great, but Charles and a few others mockingly called Tre "Black Popeye" back in the day. Before he had corrective surgery, Tre had a lazy eye. To make matters worse he was always seen tagging along behind his grandad carrying handfulls of kale and other greens from their "ghetto garden". Eager to showcase his smoked cabbage creation, Tre quickly moved on from the slight, but not before jotting it down in his mental evernote diss notebook.  Fellas lets get started as everyone took a seat around the main table.
Tre, anticipating it would only be the four of them only made quarters and served himself, Sunny, Al, and Dougie as was tradition. Charles, recognizing his situation, grinningexposing all his teeth, demanded in a priviliged tone, "can a ni**a get a plate!" The fellas all got quiet and lowered their heads, Dougie shaking his in that "my man just effed up royally". The joke continued to be on Charles, unbeknownst to him. Tre, ever the minimalist has always been on a quest to shorten his list of nouns down to a critical few and with each passing day, month, and birthday his intent to do so intensified. Charles' arrested empathy blinded him to missing what the crew had always known about Tre, I.e. he valued their connection not only because of their shared roots, but also their openness to grow as well. Tre, politely thanked him for stopping by, but with the coolness of an office HR manager cutting headcount, bid Charles adieu so that the crew could handle "Food Fidelity" business prior to the impending rush of patrons.
Simple Sunny simply said in his monetone dryness to no one, "Hope this smoked Cabbage ain't as bitter as da Chucksta finah be after today."
And just like that, Tre went into Teacher Chef mode, making food relatable and accessible to anyone, a space he was always most comfortable in vs. any other time where his social awkwardness netted playful jabs from his crew.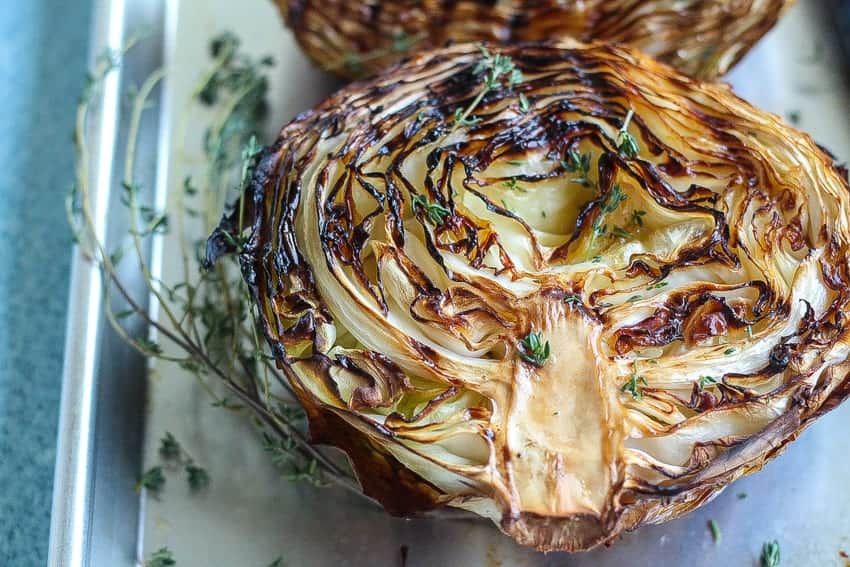 Smoked Cabbage: Cooking Tips
Tre explained that smoked cabbage wasn't 
really that big of a leap. From their frequent, free dining at Da Kitchen they had enjoyed numerous roasted vegetables. Tre shared his mentality on the matter saying "there are plenty of roasted cabbage recipes out there, and its my experience that if something is roastable then it's also smokeable." With emphasis though, he warned with his trademark smirk, "there are rules to this! If you are going to make smoked cabbage then start by choosing the right cabbage. Firm is what you want, green or purple don't matter, just make sure it ain't Napa or Savoy." Tre knew as soon as he said "Napa" he had messed up and a tangent was near. His enunciation of "Savoy" was long, drawn out with "voy" sounding like voooooooyeeeeee-ickee. And on que, as Tre braced himself, Sunny laughed proudly as he felt like he had outsmarted the teacher and rhetorically asked "where are we gonna find Cabbage from California or Europe in the hood anyway". Tre impressed that he actually knew Savoy was a European variety winked at Sunny giving him the thumbs up, then explained smoked cabbage required firmness in order to withstand the low and slow smoking process vs. wilting into a sloppy mess.
Smoked Cabbage: Taste Profile
Similarly, Tre explained to cut the cabbage into thicker larger wedges. It's okay for the edges to burn like the edges of newspaper, but you don't want the meat of the cabbage to beat dried out and overly smoky. You want just enough smokiness to both temper that raw cabbage bitterness and infuse that wood smoke essence into leaving flavorful roasted undertones.
As DJ Jubilees, "Get it ready" continued to play on repeat over the speaker system, Tre handing his crew forks and said humbly, "Let me know what you think, not about my dancing, but this Smoked Cabbage."
Smoked Cabbage Recipe
Print
Ingredients
1

large green or purple cabbage

1/4

cup

olive oil

1

teaspoon

kosher salt

1

teaspoon

black pepper

1/2

teaspoon

garlic powder

Fresh herbs (cilantro or thyme sprigs)
Instructions
Adjust the heat on the smoker to low and cover. Allow the heat to reach 220 degrees Fahrenheit.

Remove the thin outer leaves from the cabbage. Cut the stem from the cabbage and slice it in half with a chef's knife. Cut out the core of the cabbage and discard. Cut the cabbage in quarters.

Coat the cabbage with 1/2 the olive oil and season it to taste.

Arrange the cabbage quarters on their side on the smoker tray. Place the tray in the smoker and cover. Smoke the cabbage for 45 minutes.
Recipe Notes
Make a "mop" with the remaining oil and additional spices. Mop the wedges about 10 minutes before removing wedges from smoker.
Depending on desired doneness, you can finish in the oven (roasted 10-15 minutes at about 350 degrees).