Welcome to our annual March Madness Bracket Challenge, The Music Edition. A few of my music maven buddies and I pick a music category and develop brackets to crown a champion. Previous categories have included all-time Soul/R&B Groups and Greatest Hip Hop Groups.
This year we turned our attention to Best 90s R&B/Soul Album. Agreeing on which albums get included is always tough and the debates are both humorous and fierce, but at the end of the day we try to represent the culture. The appeal of focusing solely on albums is the flexibility it provides in terms of pitting solo acts vs. groups. The only challenge is agreeing on what is a Soul/R&B album vs a Pop one.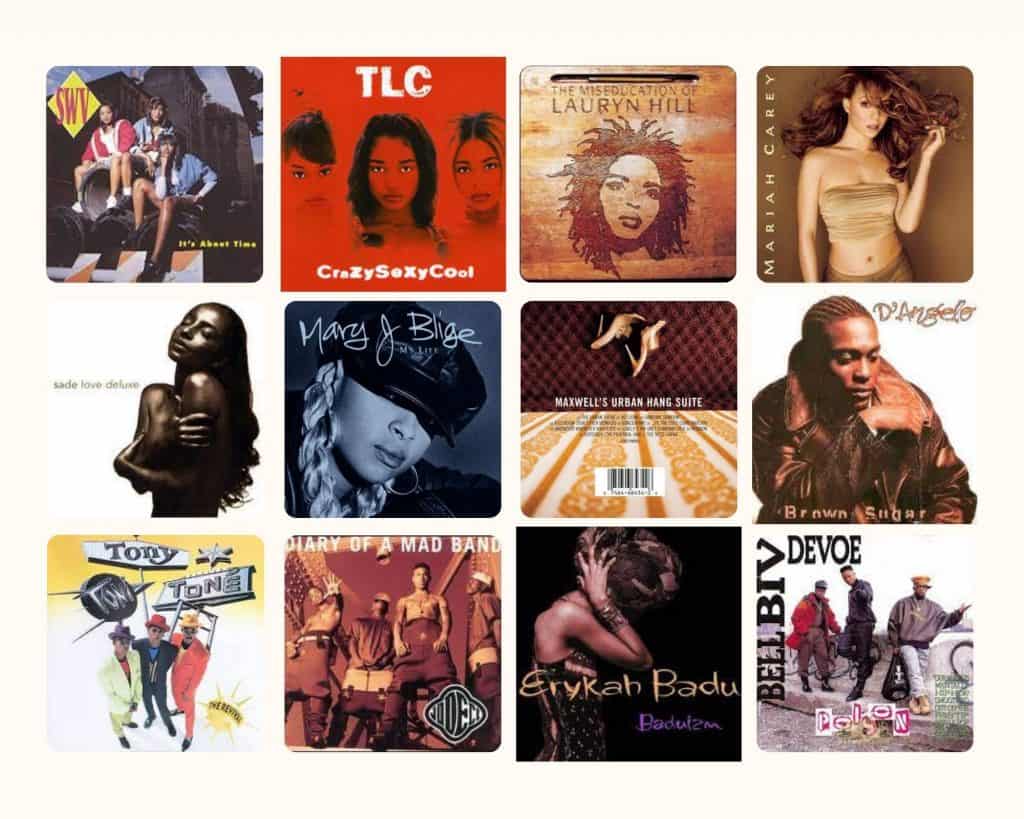 90s R&B/Soul music brackets take-aways
There are some really really good albums, but there are several IMO mediocre albums that are carried by 1-2 songs.
There is a lot of 90s R&B music I missed or ignored. And there are many underground gems.
Before you ask, yes, we excluded R. Kelly from consideration.
Mariah Carey was prolific but Mary J. Blige had no misses.
Sandwiched between the 80s and 2K the 90s don't sound as great overall as I recall.
The UK helped carry R&B in the 90s
The genesis of these brackets goes back to a D'Angelo vs. Maxwell debate among my crew. I don't know which camp you fall but it will be interesting if they meet each other at some point in the tournament.
Amazingly legends like Prince, Michael Jackson, and the Isley Brothers had quality albums during the period.
Appetizers and Brackets go together like Marvin and Tammi. Here are a few appetizer options if you care to indulge: air fryer jerk wings, lemon pepper wings, BBQ Shrimp, Beef Suya Skewers.
Who are your top 4? Who do you have winning? I'm calling Brown Sugar vs. My Life!
crowning the greatest R&B/Soul album of the 90s
Cast your votes here for the best album all-time and check back daily to see the results by round. Feel free to print out a hard copy and write in your complete picks then post/share on social media with the hashtag #90srnbmadness. Also, feel free to forward the brackets link to friends and family.
Comments are welcome and strongly encouraged.
I've also included links for the playlist on Spotify to help with your selections.
To vote, click on a matchup and make your selection for a particular round. Note rounds are only open for a select amount of time before they are closed and the next one opens up.
Vote using the brackets below or CLICK THE LINK 90s Soul/R&B Albums Brackets to get your votes in. Feel Free To Share With Others!