Mashed Root Vegetables and prayers for Puerto Rico
I like potatoes, but mashed potatoes fell out of favor with me some time ago.I've always felt that they were baby food. They only worked for me when heavily laced with butter or topped with killer gravy. The latter is perfectly suitable for me but not for everyday consumption unless that gravy is tomato based. After breaking my jaw in college and at one point during the recovery process having to only eat "soft" foods. Mashed potatoes were in heavy rotation, so I couldn't wait to heal fully. I swore them off with the exception of sweet potatoes/yams.
Enter these root vegetables I stumbled upon in Puerto Rico. I scheduled a quick solo getaway to clear my head and stimulate my creativity. Puerto Rico is the perfect antidote; it's vibrant, energetic, and full of passionate, warm and enduring people. While there I visited Jose Enrique's San Juan restaurant bearing his name. It's a small place, with nondescript signage in an obscure neighborhood but it draws a crowd, so I visited early on a weekday. It was actually too early as they weren't quite open, but very fortuitous. The staff allowed me in and seated me as the first guest. I saw fresh fish arriving and got excellent and undivided attentive service. I had freshly caught fried snapper on top of mashed root vegetables goodness.
It turns out the mash vegetables were root vegetables grown locally as well as in Peru and Colombia. I'm a fan of root vegetables.  Luckily for me, good ole' Fiesta Mart, the Texas-based grocery store chains primarily serving Hispanic communities, also sells many international products including foods from the Caribbean and South America. I am very familiar with items like jicama and yuca, but root vegetables like the boniato used in this recipe were new to me.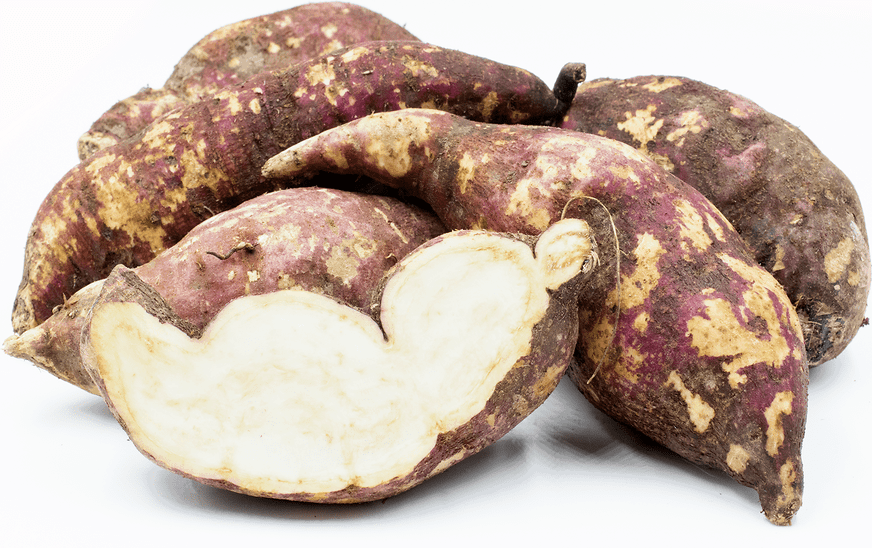 Boniato lighter-skinned cousin of sweet potatoes; it's much less sweet because of it's lower sugar content and has a milder flavor with chestnut-like flavor tones. The advantage they have over other tubers, is they make a fluffier mash. Health-wise the lower sugar content makes boniato appealing as well as it ranks low on the glycemic index. There is no cholesterol, lots of vitamin C and fiber. Net net it reduces inflammation, strengthens the immune system, and is great for those insulin challenges.
For this recipe, I did add fresh turmeric root. I added it both for its bright orange color and additional health benefits. It's not the prettiest root, but it packs a punch given its anti-inflammatory and antioxidant properties.
Great beats, better eats. Enjoy this mashed root vegetables recipe as a side in place of plain, boring mashed potatoes!
Ingredients
1

large boniato root

peeled and trimmed, cut into 1″ chunks


3

medium fresh turmeric root pieces

peeled and chopped


3Â

garlic cloves

peeled and halved


3

sprigs fresh thyme

plus more for garnish


2Â

bay leaves

1/2

cup

Unsweetened Almond milk

plus more if needed

1/2

tbsp

smoked sweet paprika


Sea salt and pepper

to taste
Instructions
Place the boniato and turmeric in a large pot with cold, salted water enough to cover by about 1″.

Add the garlic cloves, thyme, and bay leaves. Bring to a boil, then lower heat and cook for about 30-40 minutes, until barely tender when pierced with the tip of a knife.


Carefully drain off the cooking liquid. Remove the thyme and bay leaf. Mash the veggies a bit.

Add the Almond milk, paprika, salt and pepper.

Place all ingredients in a regular blender and puree to desired consistency. I like smooth with a few chunks

Transfer to a serving bowl and sprinkle with fresh thyme leaves.