"Ja maican me hungry" is what my son joyously sings when I make these Jerk baby back ribs.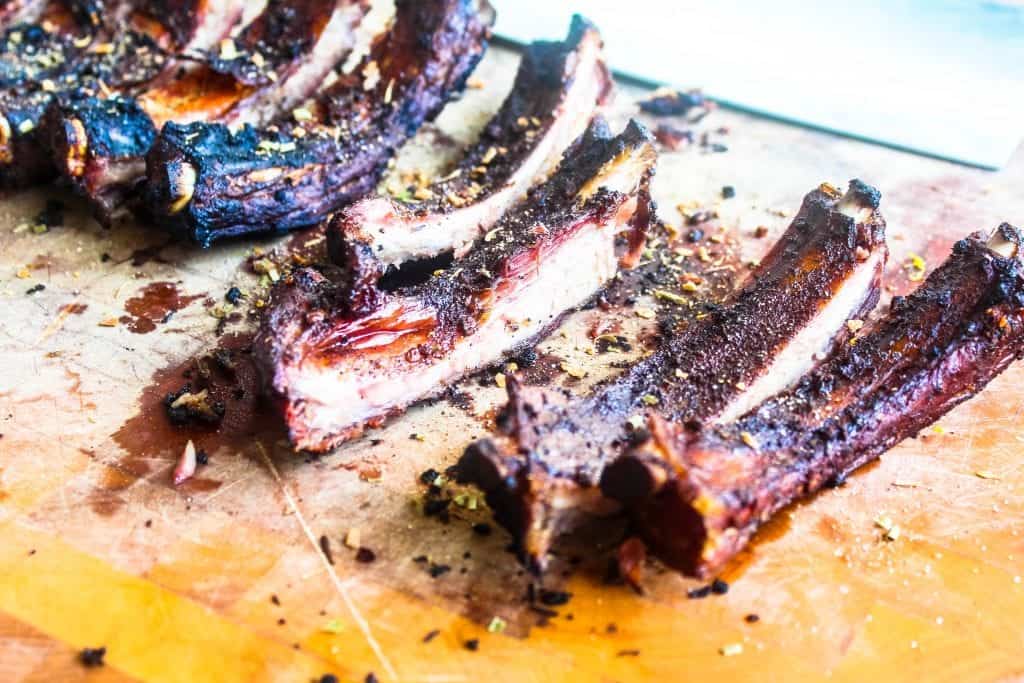 Anybody that knows me, knows that I'm a ribs guy – baby back ribs, spareribs, beef dinosaur ribs, lamb ribs, rib chops, beef short ribs, wild boar ribs, rib tips…I cut my teeth as a highly underaged kid at Ms. Washington's Bar BQ which is now "Two Podners BBQ" in my old hood Oak Cliff, Dallas, Texas. The great thing about baby backs is the flexibiity they provide as for as different flavor profiles you can create. With plenty of caribbean spices on hand, jerk baby back ribs were a no brainer.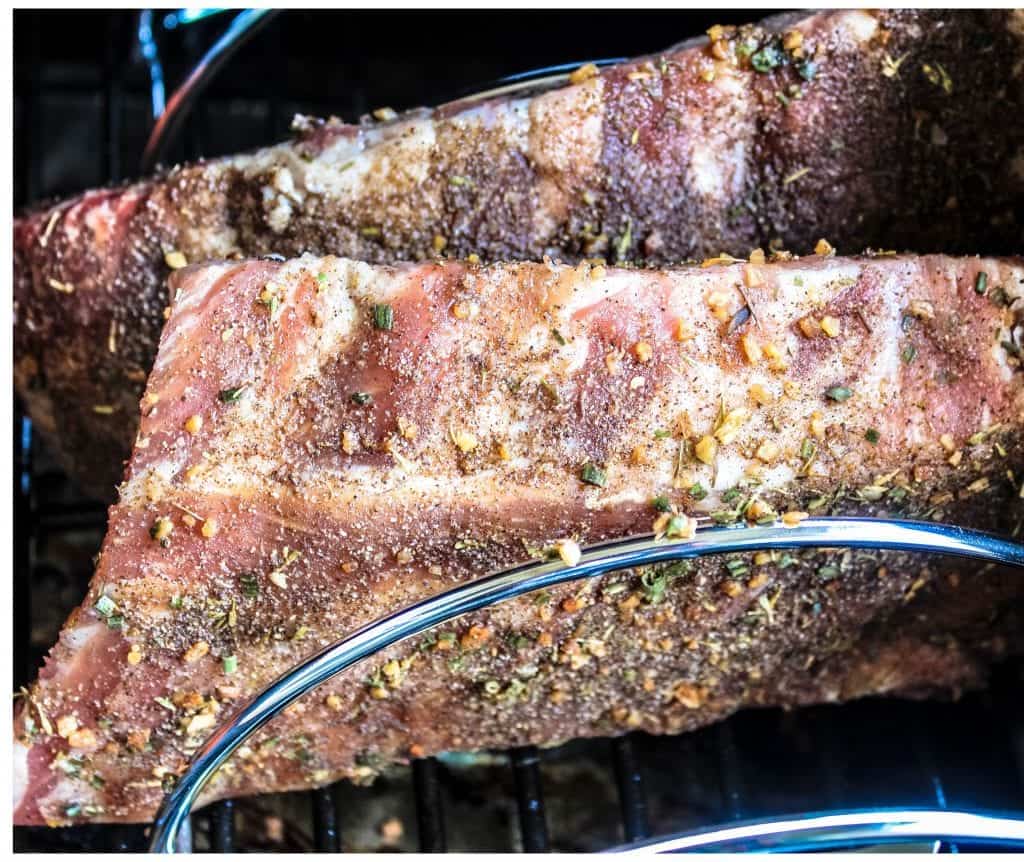 The biggest compliment I ever received was from my guy Steve who was about to be deployed in Iran – his request was for some "moop brown" baby back ribs before going. Steve is a Chicago cat where baby back ribs are king, so I took off my Texas hat out of respect and hooked my man up with a version of these….As is customary when I make ribs, I give one command to all – "Take Some, Leave Some"…No need to be greedy, I make enough for all.
spotify:track:0PogZCRqhWi3s3iSAHTjSH
Enjoy these jerk baby back ribs at your next barbecue!
Jerk Baby Back Ribs
Print
Ingredients
3

lbs

pork baby back ribs

1

tbsp

dry jerk rub
Instructions
Remove the membrane from the bone side of ribs. Clean and dry the ribs. Season liberally with the spice rub, seal in ziplock back and refrigerate over night.

Prepare smoker for indirect heat using your choice of wood chunks (oak, apple, hickory, etc.)

Smoke bone side down or upright if you have rib racks maintaining temperatures between 225-250 degrees for 3 hours.

Remove and let cool. Spray ribs with apple or orange juice and sprinkle reserved spice mix on the ribs.