We go through a lot of oatmeal in my house so we tend to buy oats in bulk or get those large tubs of oats. We enjoy all types of oats and in different ways.
I'll share below how to make oatmeal and provide different real recipe examples for you to develop your own routines and go tos.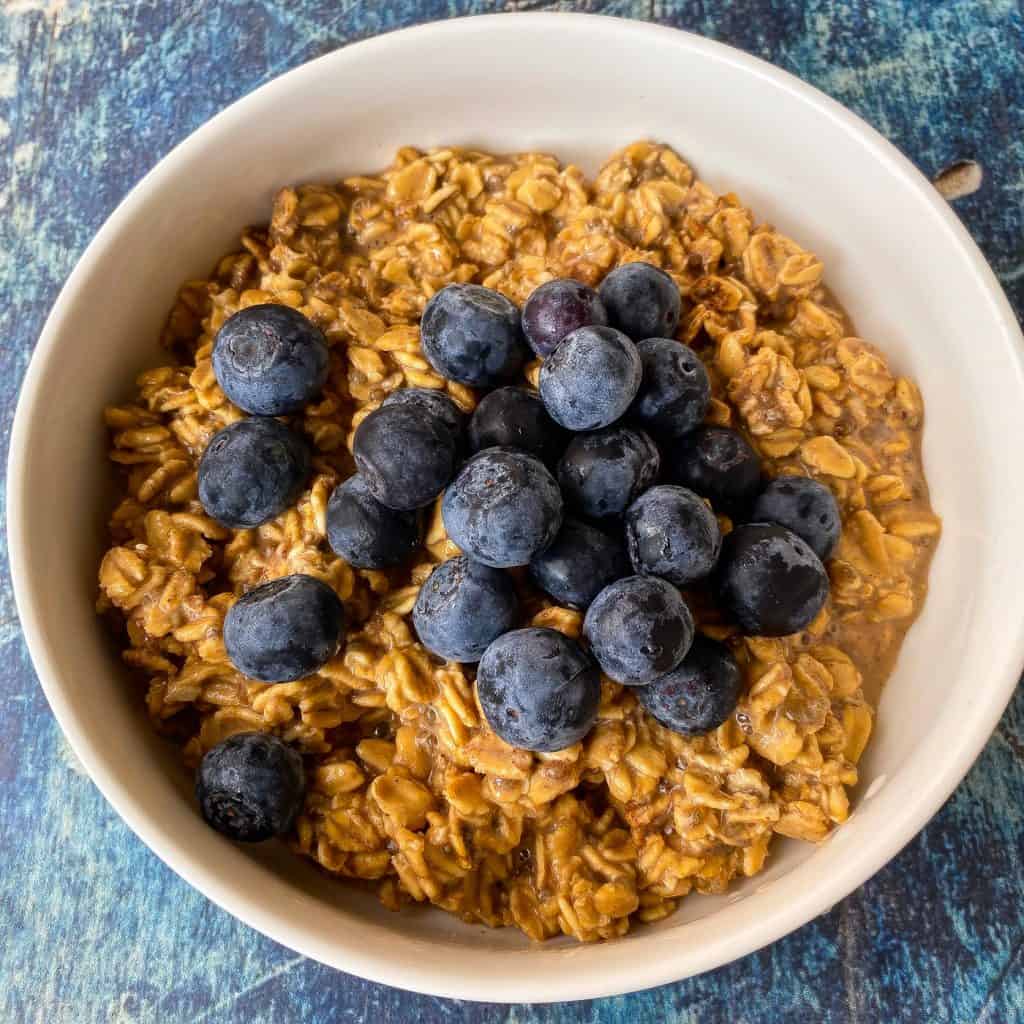 Nothing like waking up to a great bowl of oatmeal. The great thing about oats is they are easily customizable healthy ways to enjoy breakfast. You have different types, different cooking methods, and a myriad of toppings to suit your preferences including both sweet and savory options if that's your thing.
Key ingredients you need to make oatmeal
Oatmeal is simple to make. Oats and a liquid (water or dairy/non-dairy milk are technically all you need. Salt is common and recommended.

There are different types of oats
Rolled Oats - also known as old-fashioned or regular oats, these are the most commonly used oats. They are favored because they cook pretty quickly and hold their shape. I like them because they absorb a lot of liquid which allows you to add more flavor depending on liquids used. If you're making granola or overnight oats, these are the oats to use.
Steel Cut Oats - These are often labeled Irish oatmeal. Though they typically take longer to cook, I love their chewy texture and flavor which skews on the nutty side. Their name literally comes from the process of cutting the hulled oats into small, fine pieces with a steel blade.
Quick Oats - they're just what they say they are. Process-wise they are pre-cut, steamed, and rolled into much thinner pieces, almost flake-like. Because they are thinner, they absorb liquids faster and thus cook much quicker. Most savory cooking recipes that call for oats utilize quick oats.
Instant Oats - these are usually those flavored microwavable packets that come sold in boxes.
Different ways to cook oatmeal
Stovetop Cooking
Normally requires a 2:1 liquid: oats ratio for rolled or quick oats. It's a basic bring to a boil, then simmer roughly 5 minutes or until oats have reached the desired thickness. For steel-cut, you're looking at a 3:1 ratio with slightly longer cook time.
Note: Add yogurt and mix in after cooking for extra creaminess.
Recipes
Strawberry Oatmeal cooked in OJ - Food Fidelity
Apple Cinnamon Oatmeal - Food Fidelity
Creamy Oatmeal w/ Berry Compote - Food Fidelity
Savory Oatmeal w/ Bacon and Roasted Vegetables - Food Fidelity
Curry Oatmeal - Food Fidelity
Savory Tex-Mex Oatmeal - Food Fidelity
Savory Spanish Inspired Oatmeal - Food Fidelity
Savory Cuban-Inspired Oatmeal - Food Fidelity
Savory Oats Cooked In Miso-Ginger Broth - Food Fidelity
Crockpot Cooking
Many prefer the hands-free nature of slow cooker oatmeal. It's especially a good way to cook steel-cut oats. It requires more liquid (4:1 ratio), but is a set it and forget it approach. You can cook quick or rolled in a crock-pot, but there really is no point since they cook so quickly and are especially convenient already.
Recipes
Slow Cooker Peach Oatmeal - Yummy Healthy Easy
Crockpot Banana Nut Oatmeal - Freebie Finding Mom
Maple Cinnamon Crockpot Steelcut Oatmeal - Fit Foodie Finds
Microwave Cooking
The microwave is great for rolled and quick oats. It's a 1 minute cook time and another minute to cool.
Note - to avoid oatmeal boiling over the top of the bowl, then soak the oats in first.
Overnight Cooking
Overnight oats are my favorite way to eat oats, especially during the Texas summers. You basically mix raw oats with a liquid-like milk along with whatever ingredients and flavor enhancers you prefer and let it sit overnight in the refrigerator. The oats absorb the liquid and the flavors for a cold bowl/jar of oatmeal.
Recipes
Overnight Blueberry Oatmeal - Food Fidelity
Coconut Cherry Overnight Oats - Food Fidelity
Peanut Butter and Jelly Overnight Oats - Food Fidelity
Overnight Oats with Fonio - Food Fidelity
Instant Pot Cooking
Instant Pot provides the best of both worlds, especially with respect to steel-cut oats. It's fast, convenient, and no fuss.
Recipes
Instant Pot Cinnamon & Brown Sugar Steel Cut Oatmeal - Food Fidelity
Instant Pot Peaches and Cream Oatmeal - Food Fidelity
Instant Pot Cinnamon Oatmeal - Food Fidelity
Instant Pot Creamy Pumpkin Maple Oatmeal - Meaningful Eats
Smoothies
I try to eat oats in some form daily. I like the taste and health benefits. On days I don't want oatmeal or just simply want to change things up I make oat smoothies. I know many will cook the oats first, but for my tastes, I prefer just dropping raw oats into the blender with the other ingredients.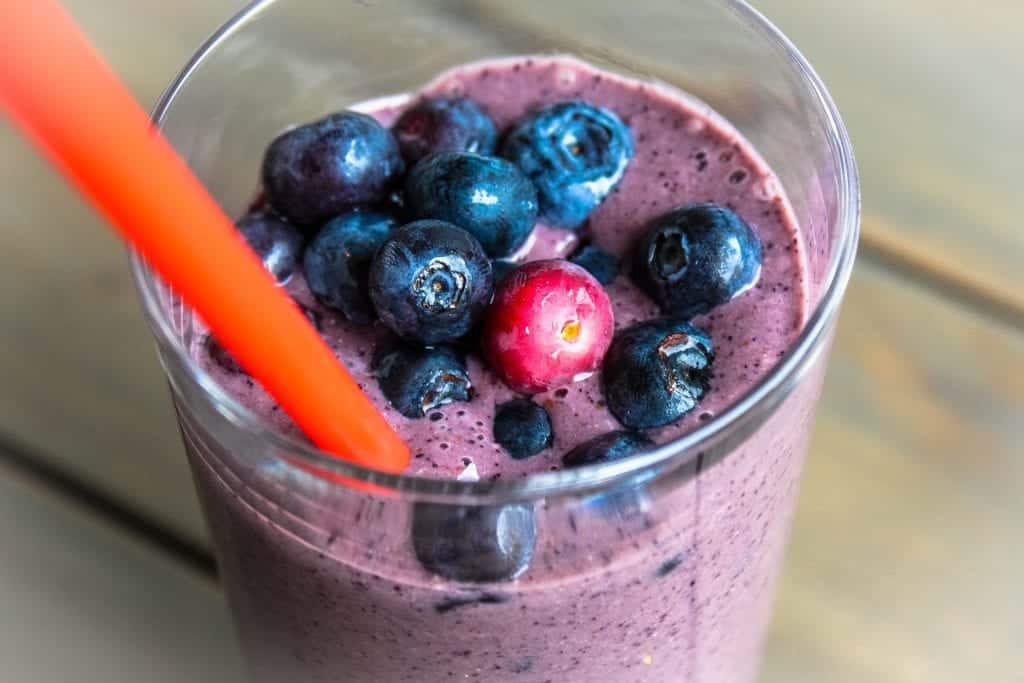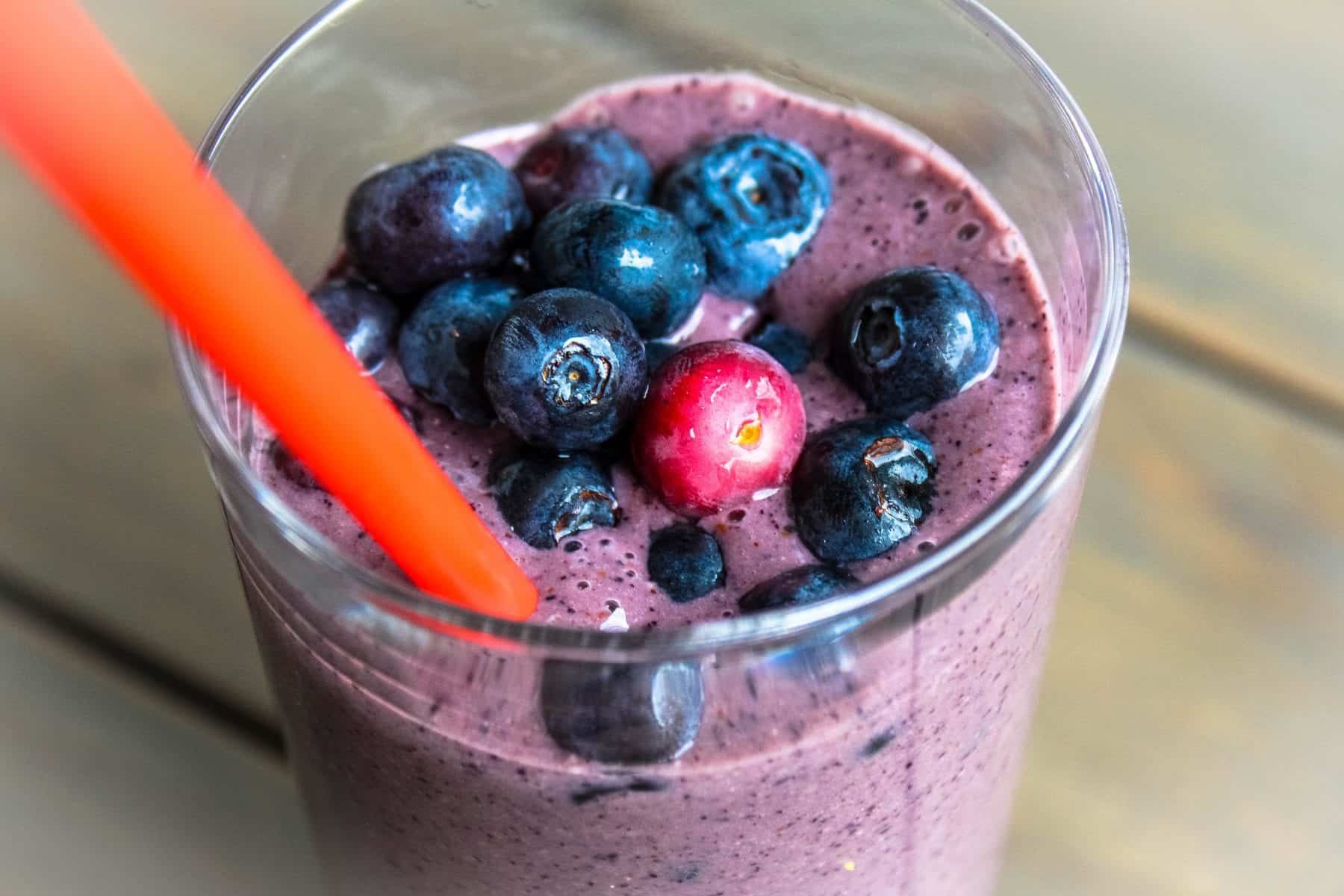 Recipes
Blueberry Oatmeal Smoothie - Food Fidelity
Raspberry Oatmeal Smoothie - Food Fidelity
Mango Pineapple Smoothie - Food Fidelity
Mango Turmeric- Food Fidelity
Green Smoothie - Food Fidelity
Oat Smoothie - Food Fidelity
Sweet Potato Smoothie - Food Fidelity
Vegan Peach Oatmeal Smoothie - Food Fidelity
Oatmeal Toppings and Mix-ins
The toppings are everything! And the options are limitless. Most choose from the following:
Fruit (blueberries, strawberries, bananas, cherries, jams, preserves)
Nuts (almonds, pecans, walnuts)
Seeds (Flax, Hemp, Chia)
Sweeteners (sugar, honey, maple syrup, molasses)
Coconut flakes
Chocolate Chips
Protein Powder
Spices (cinnamon, nutmeg, ginger)
Health and Nutritional Benefits of Oats
If they aren't on the list of superfoods, they should be. Unlike most grains, oats are higher in things like fiber and protein. Plus they're loaded with many vitamins and minerals. I'm here for the fiber.
Per serving you get about 4 grams which is huge if you understand what fiber does for your body. The presence of soluble fiber leads to reduced cholesterol and blood sugar levels and increases feelings of fullness which aids in weight loss.
For a more detailed breakdown of oats' health benefits check-out this article "Oats: The Nutrition Source."
Tips for Cooking Oatmeal
Be mindful of the instructions and follow details for liquid amount since many brands/types contain some level of process.

Milk only liquid equals sticky and thicker oatmeal. Add a bit of water for better consistency

Don't forget to add a pinch of salt when cooking. It sounds odd, but the salt actually helps bring out the flavor in the oatmeal.
Oats' consistency depends on when you add the oats to the liquid. If you add after the liquid is brought to a boil the oatmeal will be thicker and chewier. If added to cold liquid and then cooked the oatmeal will be a bit more creamy.
For easier cleaning, run water in the pot immediately after serving the oatmeal

Initially create a base recipe and then add to it after you've gotten comfortable

Change up your liquid base for variety. Milk and water are bread and butter but fruit juices like apple and orange are great

I'm partial to steel-cut. They maintain texture very well vs. mushy oatmeal you can get at times with rolled oats.
Cooking Oatmeal Frequently Asked Questions (FAQs)
What liquid is best to cook oatmeal in?
Obviously water is easiest and most readily available but flavor is an issue. Milk or milk alternatives combined with water as the most common approaches. However, it comes down to preference. Milk definitely lends itself to more creamy oatmeal. I like to use stock for more savory options and will occasionally throw in fruit juice.
Is oatmeal gluten-free?
The assumption is that oats are inherently gluten-free and this is actually correct. However, you really have to read labels because cross-contamination occurs at the factory level with grains that aren't gluten-free.
Which type of oatmeal is healthiest?
All the aforementioned oat types are healthy. I tend to avoid the pre-packaged microwave packs as they contain much sugar and artificial sweeteners. Steel-cut has greater health associations because its the least processed.