When it comes to BBQ side dishes, I like a variety of options.
I want the classics like potato salad and baked beans but also like to mix in twists and newer dishes whether it be slaws or salads.
You can't forget the sweet stuff either and for you sauce lovers you gotta have a fe options there too!
This super-list of 27 delicious BBQ sides is your one-stop shop for all your side dish BBQ needs.
A classic Mac and Cheese baked Southern style which means it's comforting & creamy with a scrumptious cheesy crust. This is that Mac and cheese recipe that will get you invited to the cookout all the time!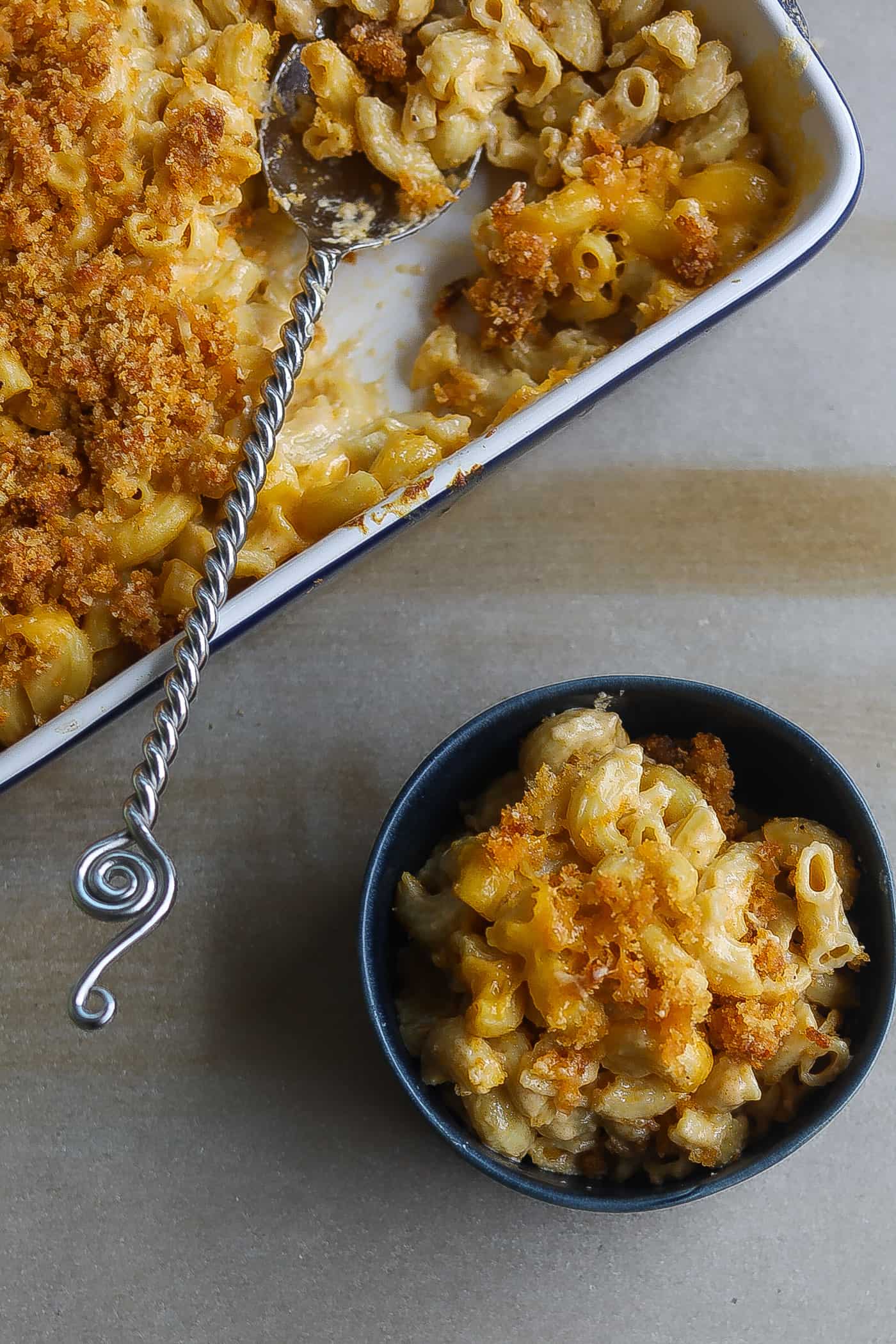 This braised cabbage is probably the best cabbage you'll probably eat. The hyperbole is legit. The cabbage is braised to delicious tenderness and flavored primarily with the fat cap from leftover smoked brisket. So go ahead and make that brisket ahead of time. But don't get rid of that fat cap. Save it to flavor this cabbage.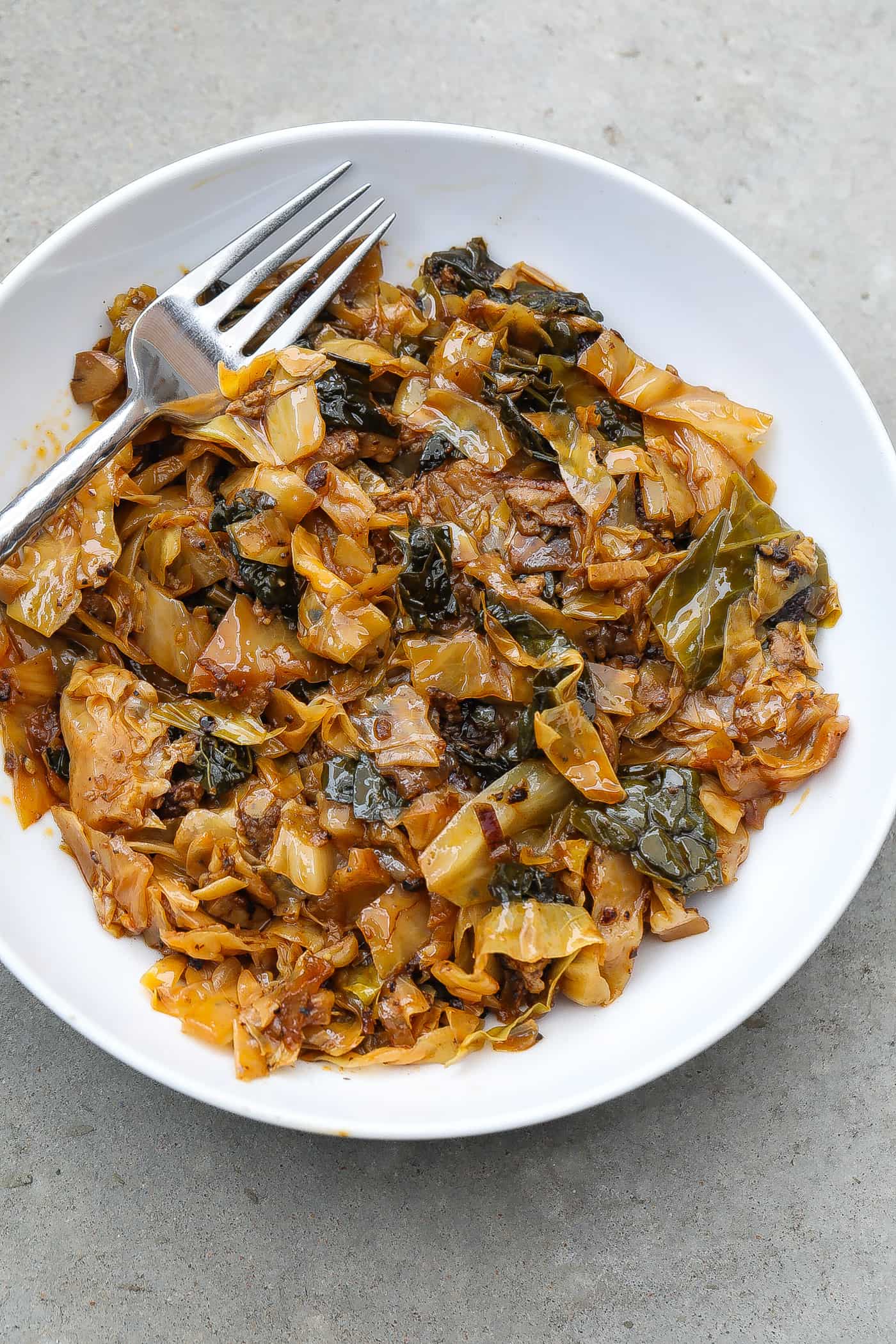 This is a proper recipe for real deal Southern potato salad, the one that with gets you branded as the potato salad guy or lady. It's a step by step breakdown of the preparation with details on the main ingredients.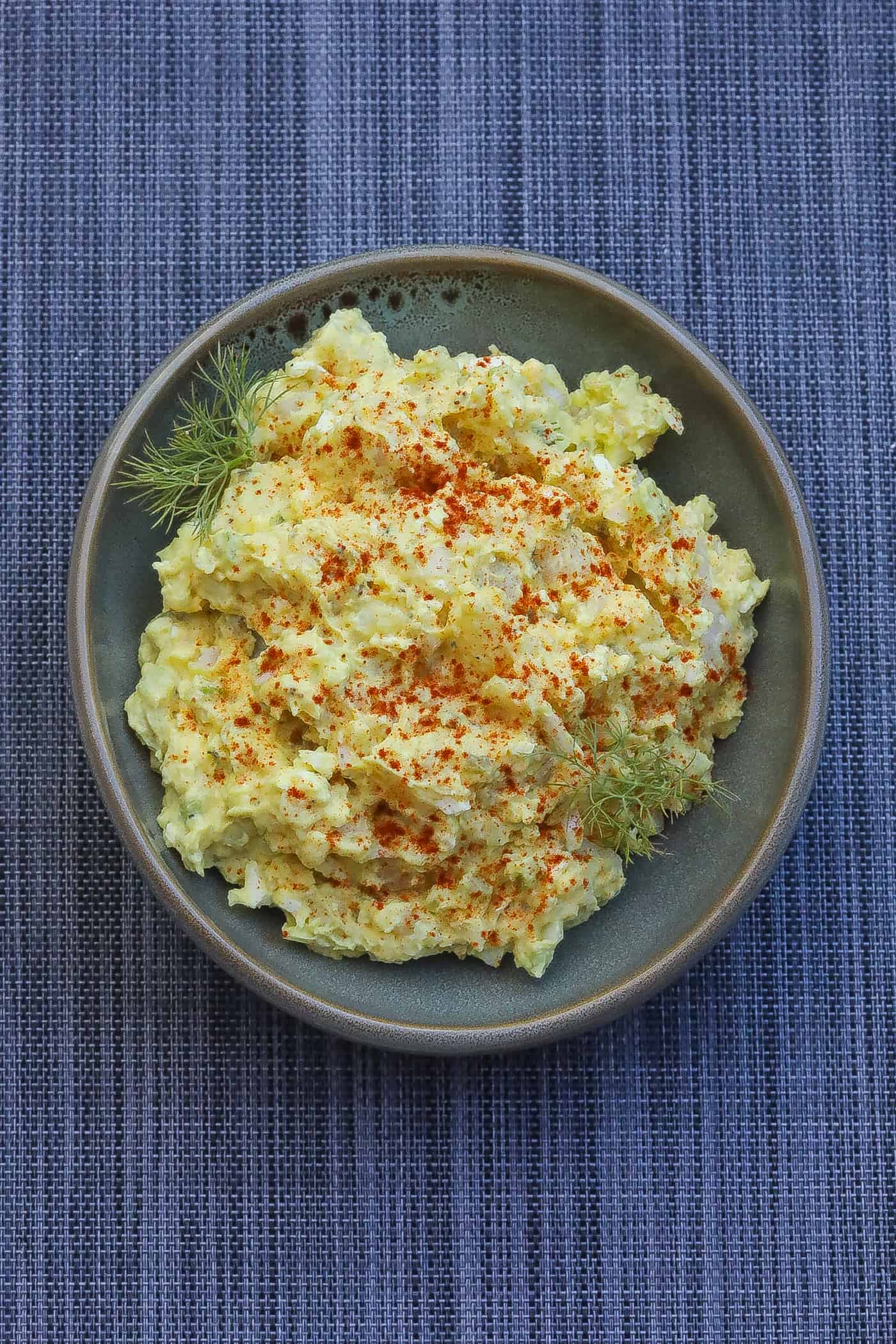 Stewed okra and tomatoes is the quintessential Southern side dish. Simple, made with fresh ingredients, and cooked slowly until all the flavors meld.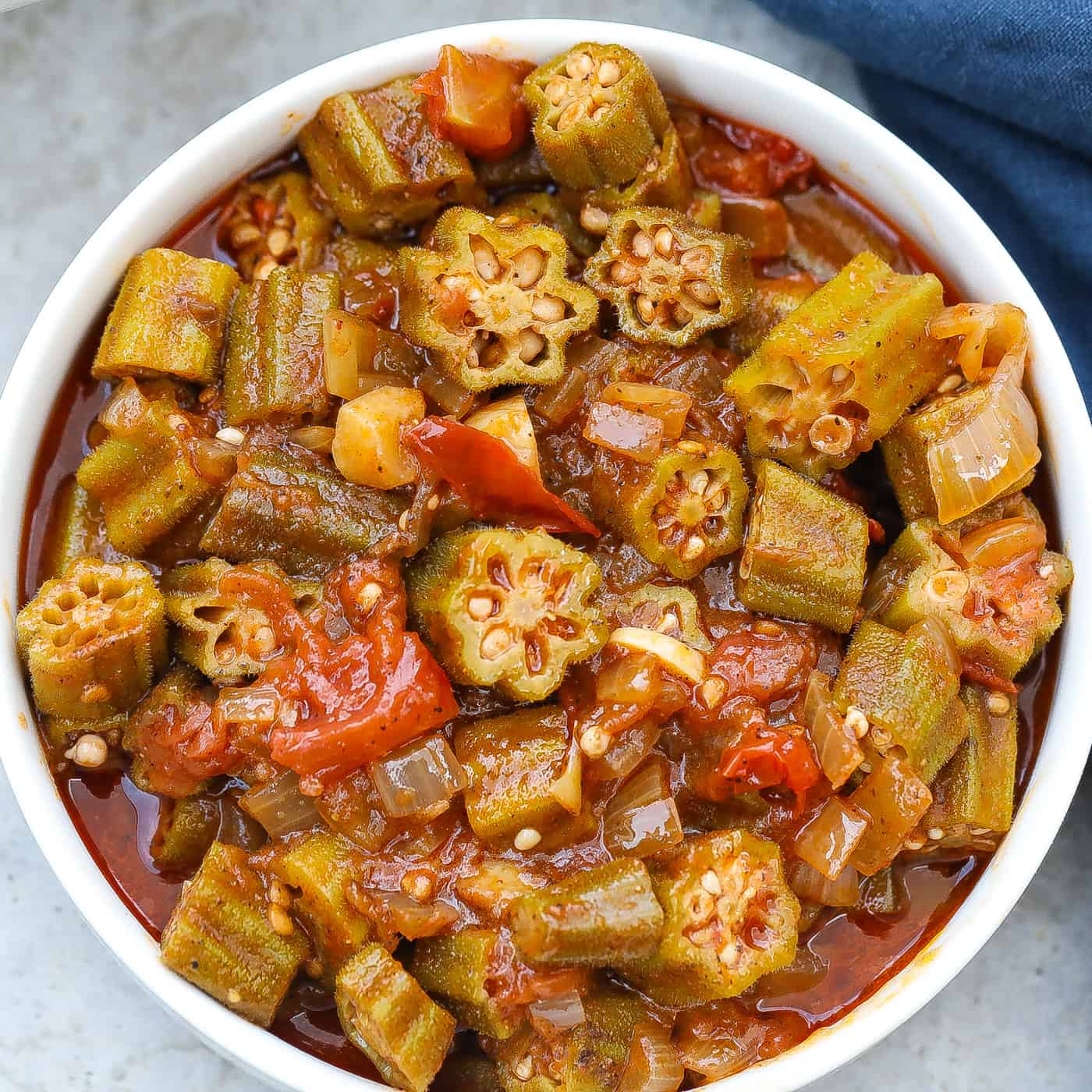 If you want a classic bbq side dish that's full of convenience this baked beans recipe is for you. It's instant pot ready and in a just a few steps you're good to go with a side dish that will fill bellies and smell up a room with the good smells!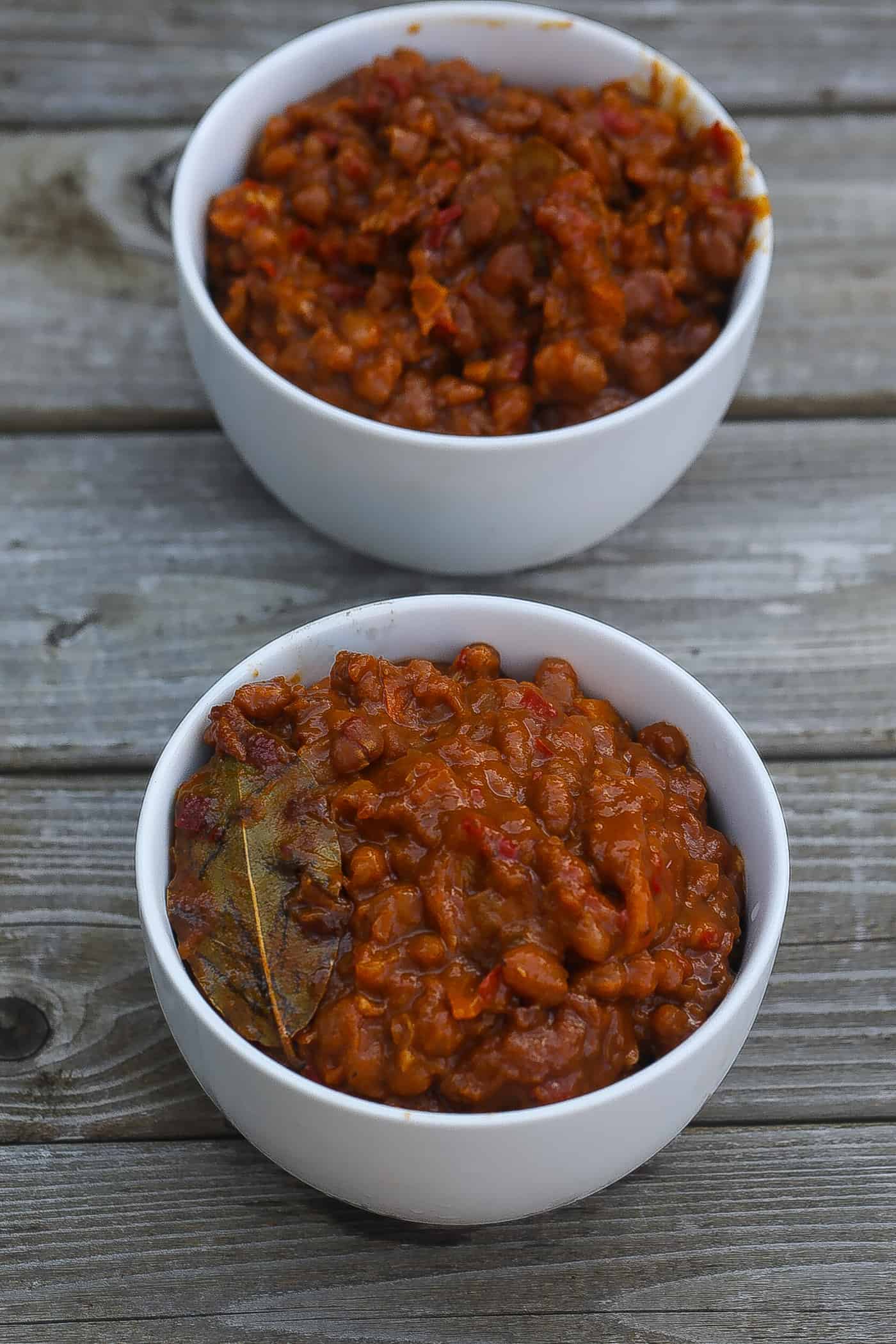 This is a classic Cuban appetizer/side salad known as "Ensalada de Aguacate" or avocado salad. It is the ultimate triple threat - flavor, easy, and healthy. Just slice, mix, and serve this vegetable side dish.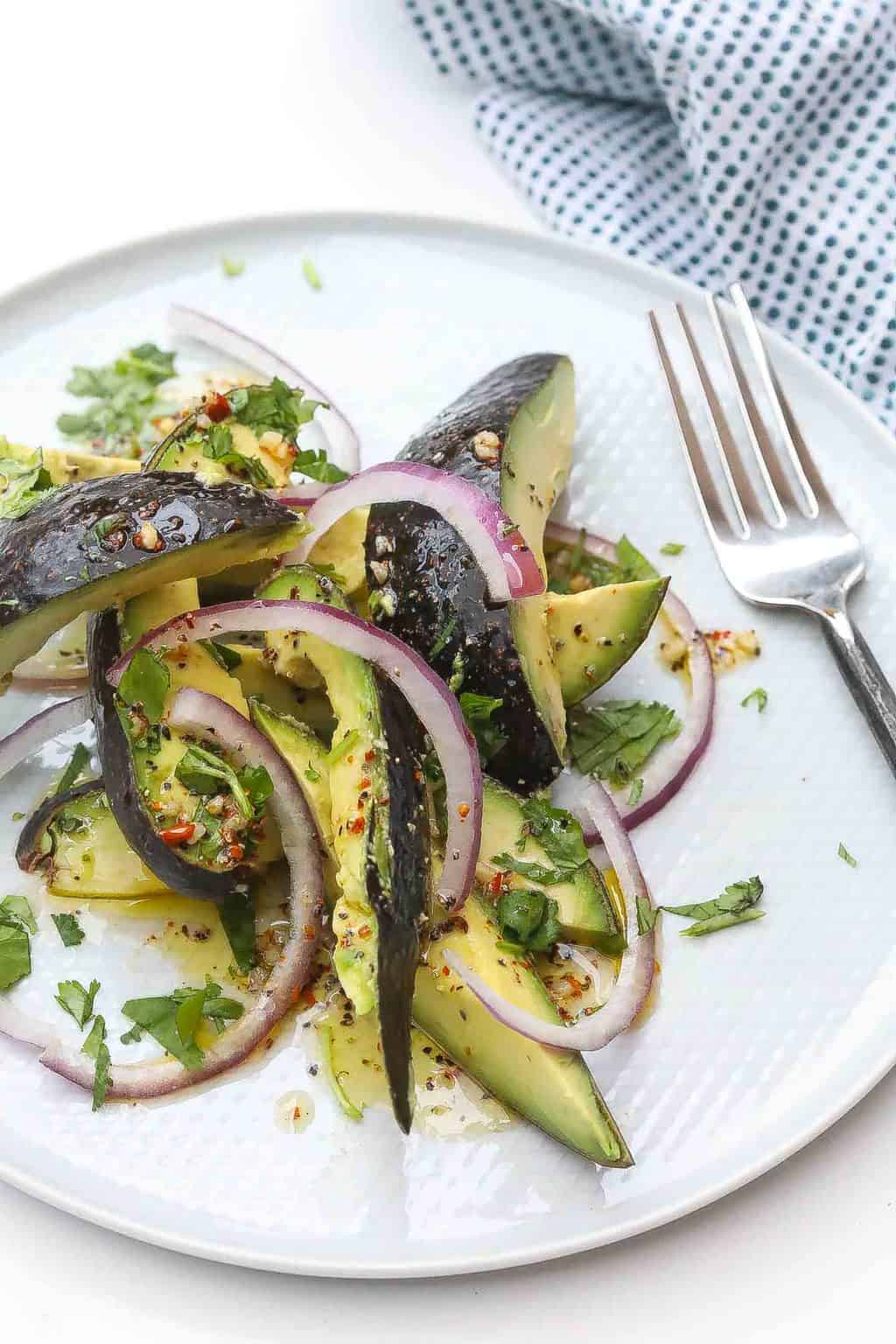 Beats and Eats (music playlist for your next BBQ)
You can't have a bbq without music. This soundtrack is heavy on the blues and tracks that have a bluesy vibe but still pretty electic.
Quick grilled sweet potato wedges with chili-lime sauce; easy enough for a quick weeknight side yet fancy enough for Sunday dinner. These sweet potato wedges are soft, pillowy interior & charred, crisp exterior. Topped w/ chili-lime sauce for a sweet heat.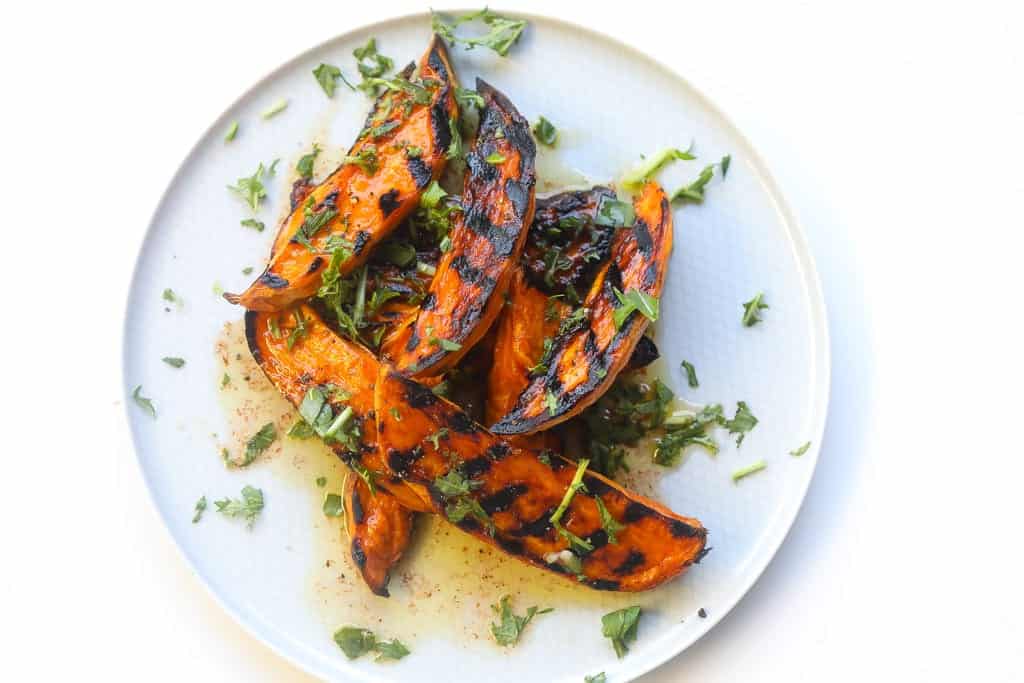 Nothing screams family barbecue side dish like a juicy batch of buttery corn on the cob. This air fryer corn on the cob recipe nets slightly charred and juicy kernels flavored with a delicious Jamaican jerk compound butter.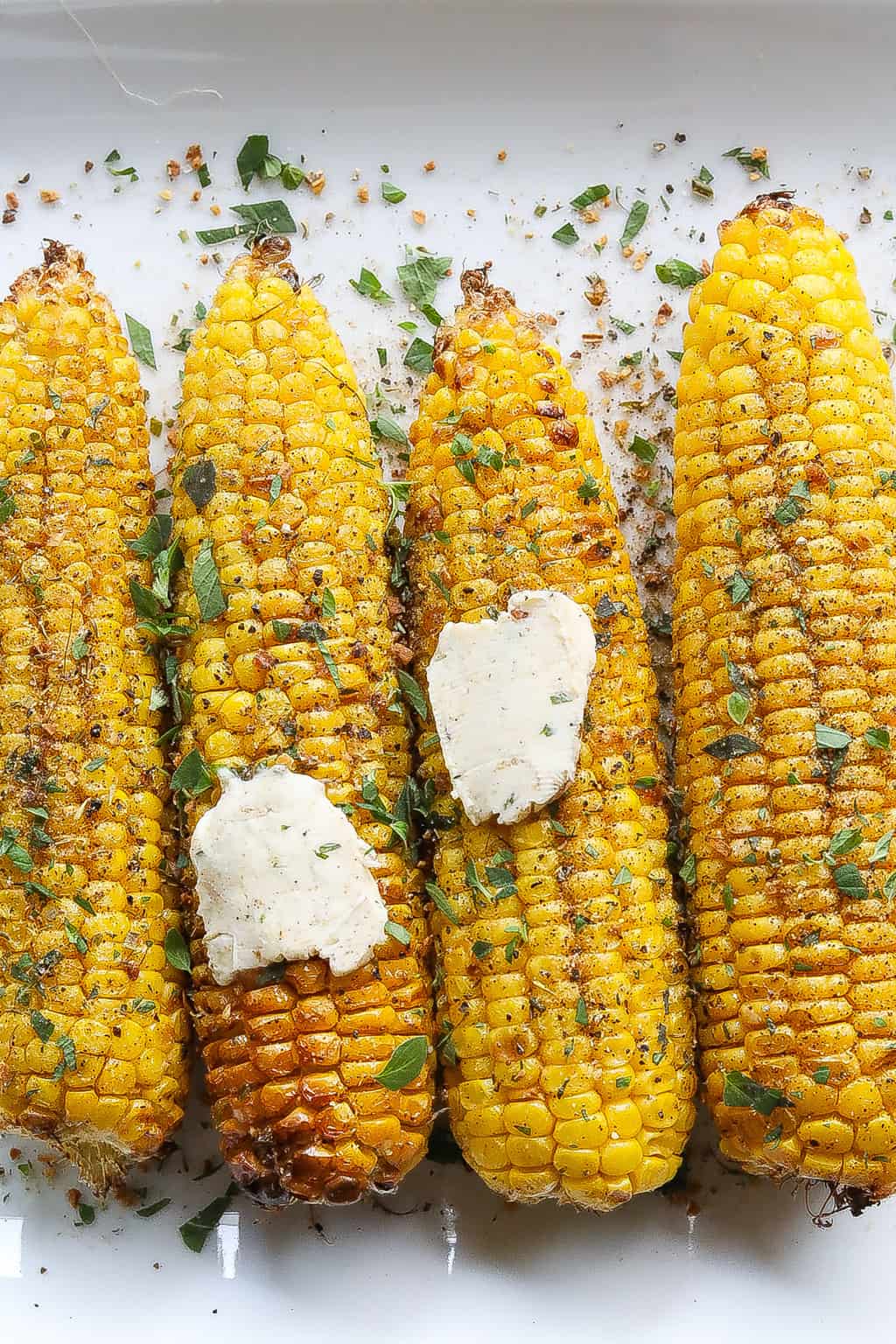 Sometime when you're putting in crazy time and effort on those main dish smoked meats, you want a side or two to be super easy, no-cook. That's where this tangy but crunchy cucumber salad comes in. It takes less than 5 ingredients to make and requires no cooking.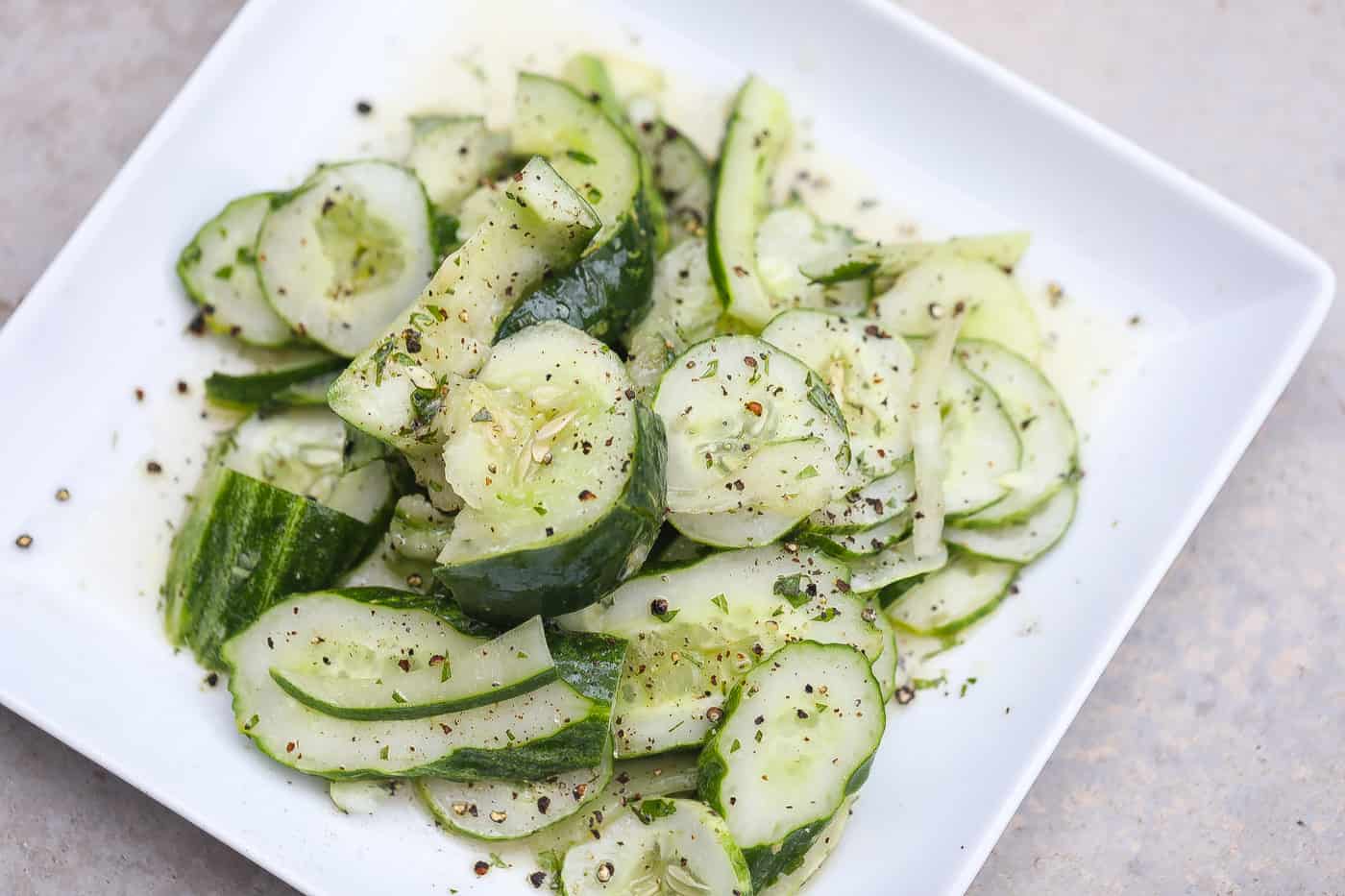 If you want to change things up with a few unique ingredients then go with this okra salad with collard greens recipe. It can be prepared quickly for an easy weeknight summer barbecue side dish.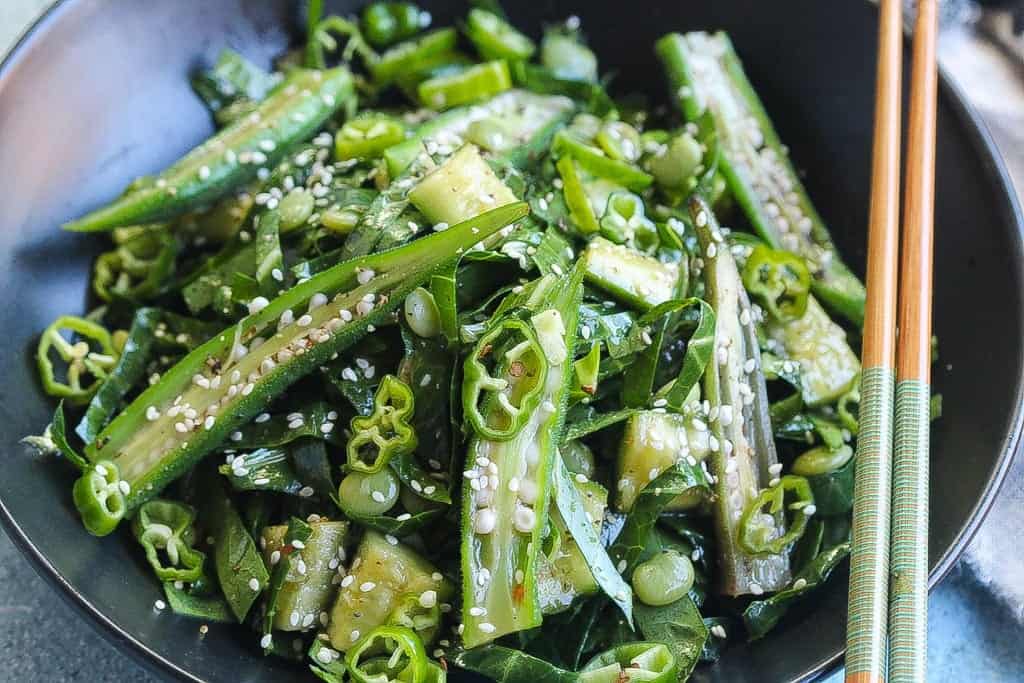 Slaws are a classic side dish item for any cookout. This one is leveled up with collard greens and feta cheese. It's simple, quick and versatile making It the perfect stand-alone side dish that can double as an enhancer to a sandwich.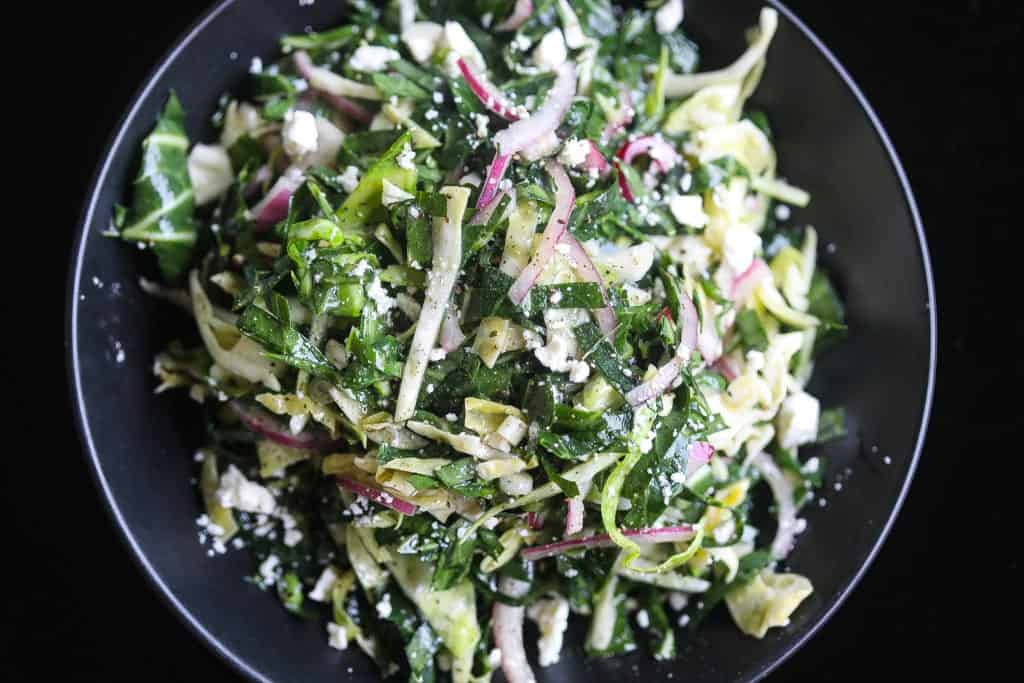 Fries are always a good idea for a side to go with your favorite bbq. Add an international element to your next batch of fries by using yuca instead of potatoes. Yuca fries are a Latin American treat that's a great alternative to French fries.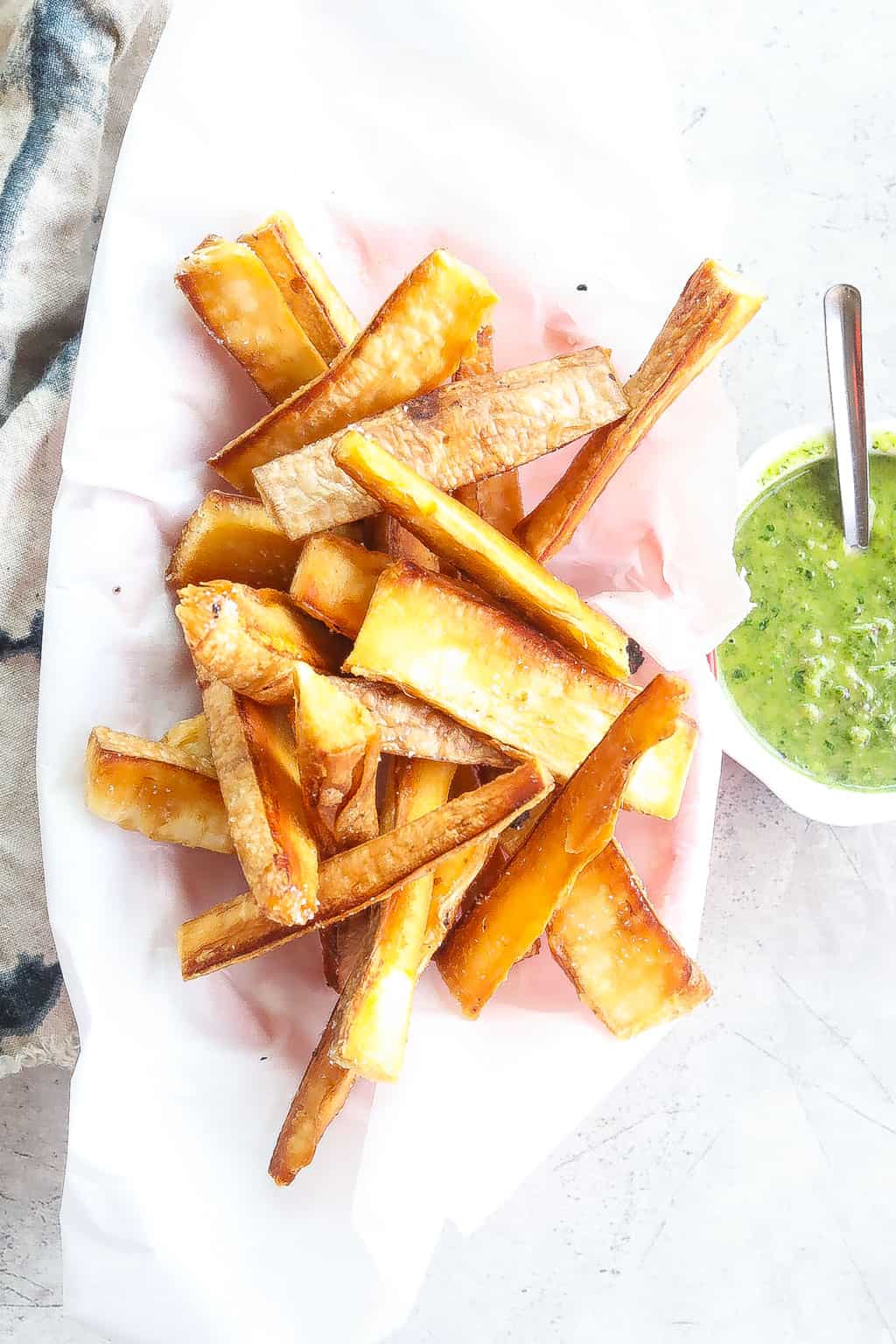 You want to slather some sauce on those ribs while you grill? You want to enhance that smoked chicken? Go with this chipotle bbq sauce. It's versatile, complex, and tasty adding big robust flavor to any dish. Pineapple BBQ Sauce is another good option.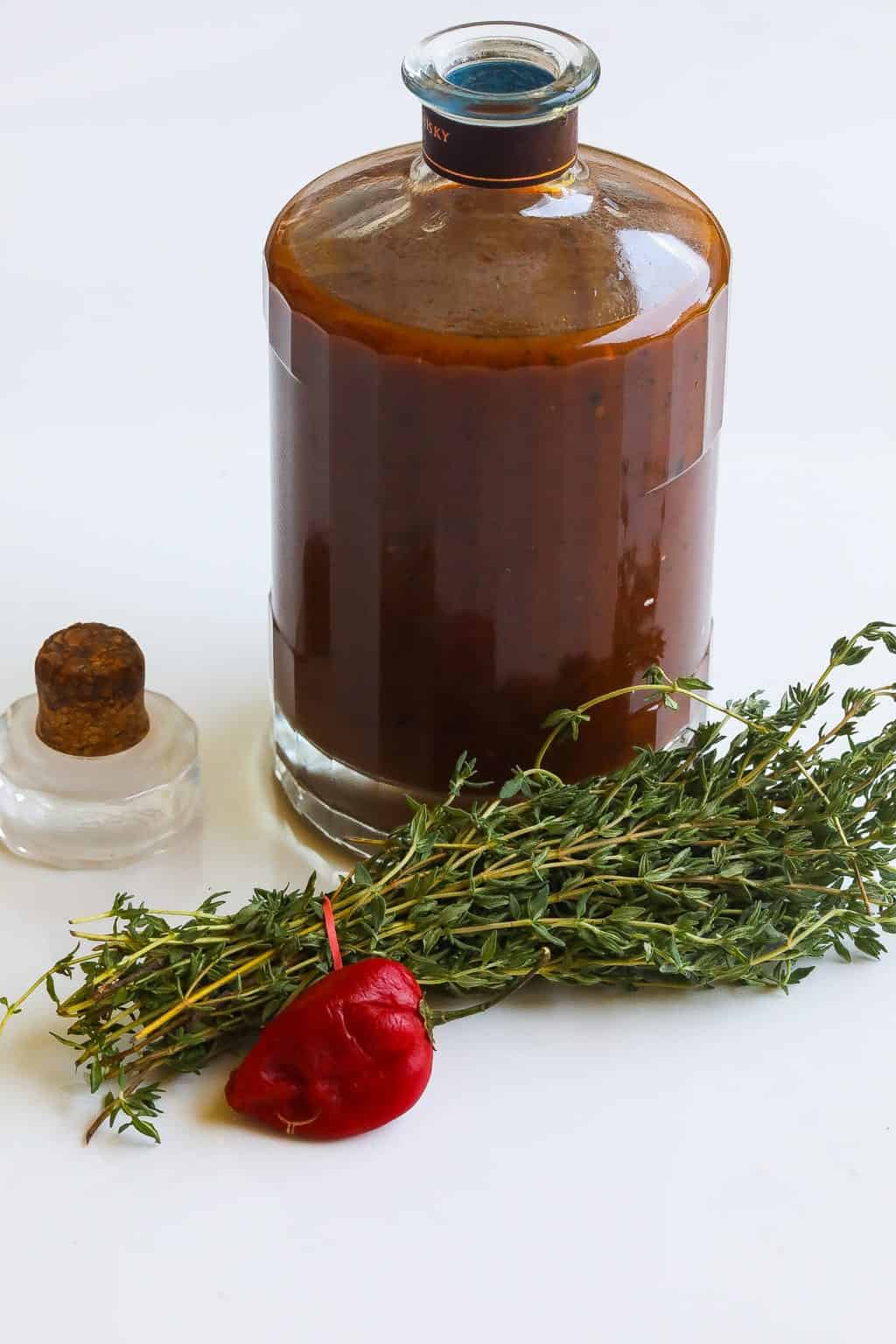 Comforting pan of Southern fried cabbage. Cabbage is fried in smoky bacon fat infused with caramelized onions and peppers for a perfect your barbecue or as a traditional Sunday dinner side.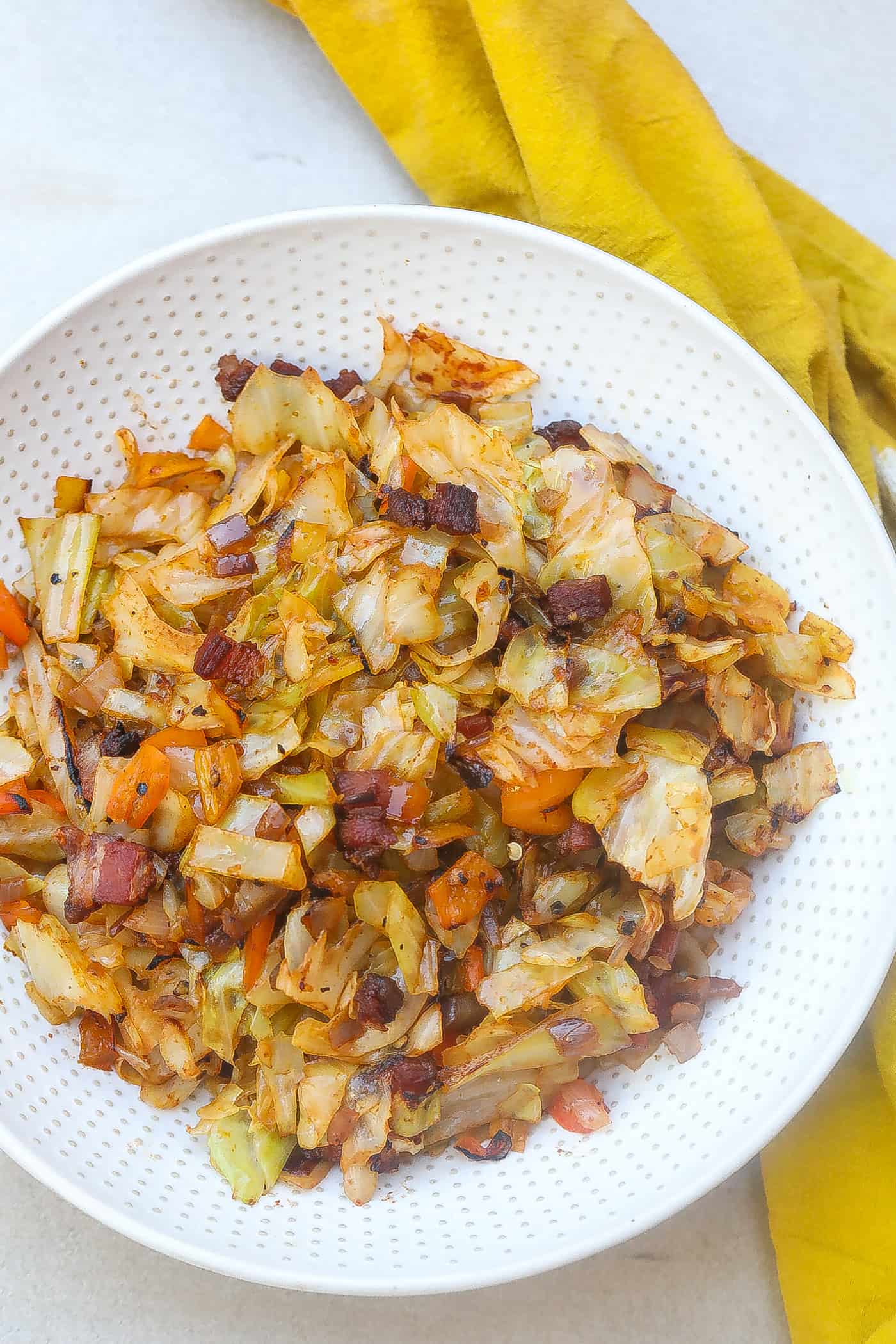 Black eyed Pea Salad is the perfect summer salad and healthy soul food fare. It's got it all - texture, crunch, bite, tanginess, sweetness, and savory. This version is crunchy, refreshing & delicious. Also it's quick and easy to make using only a few ingredients.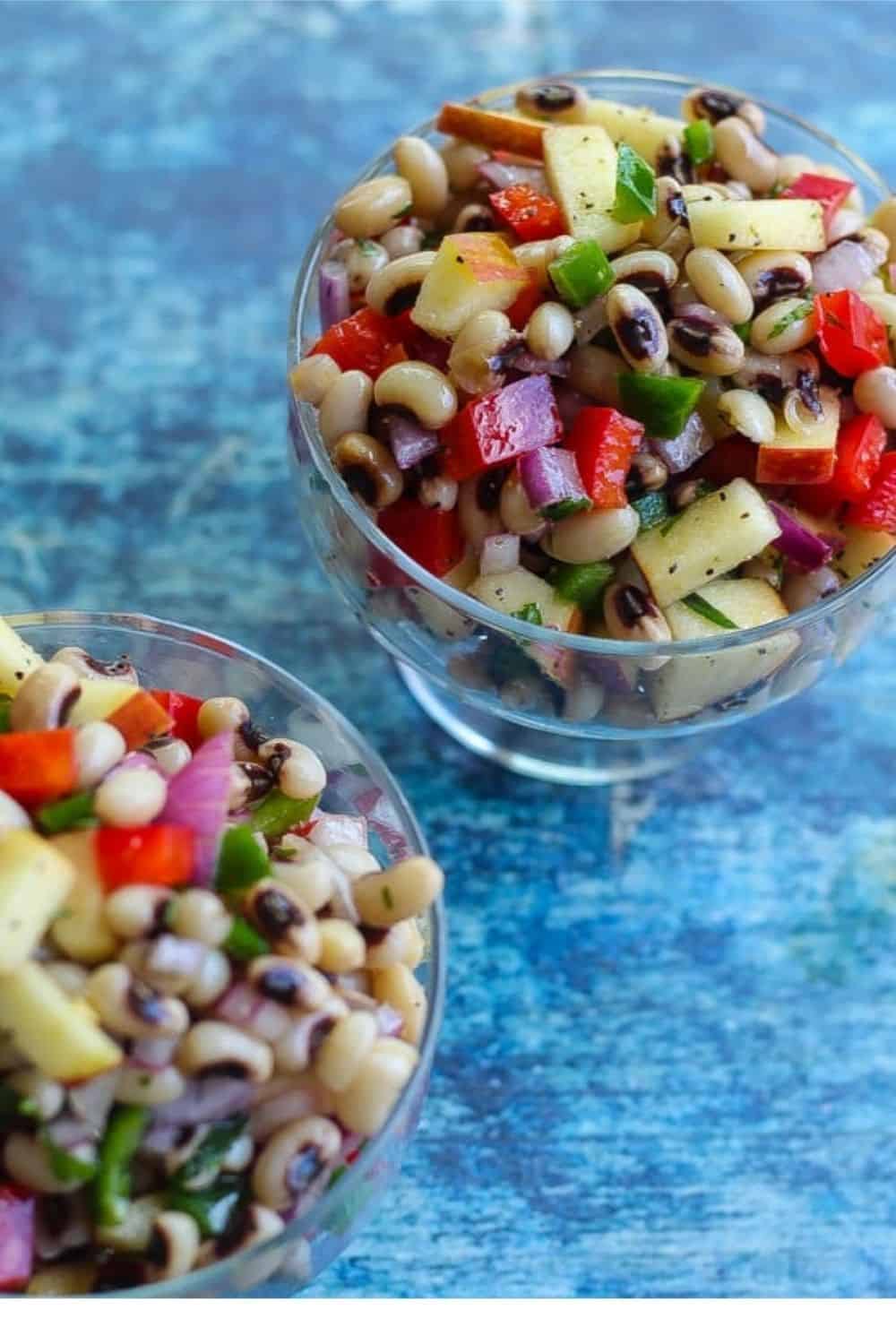 This Southern pinto beans recipe represents comfort food at its finest. Dry pinto beans are slow simmered in a big ole pot along with smoky, thick ham hocks for creamy, hella flavored goodness.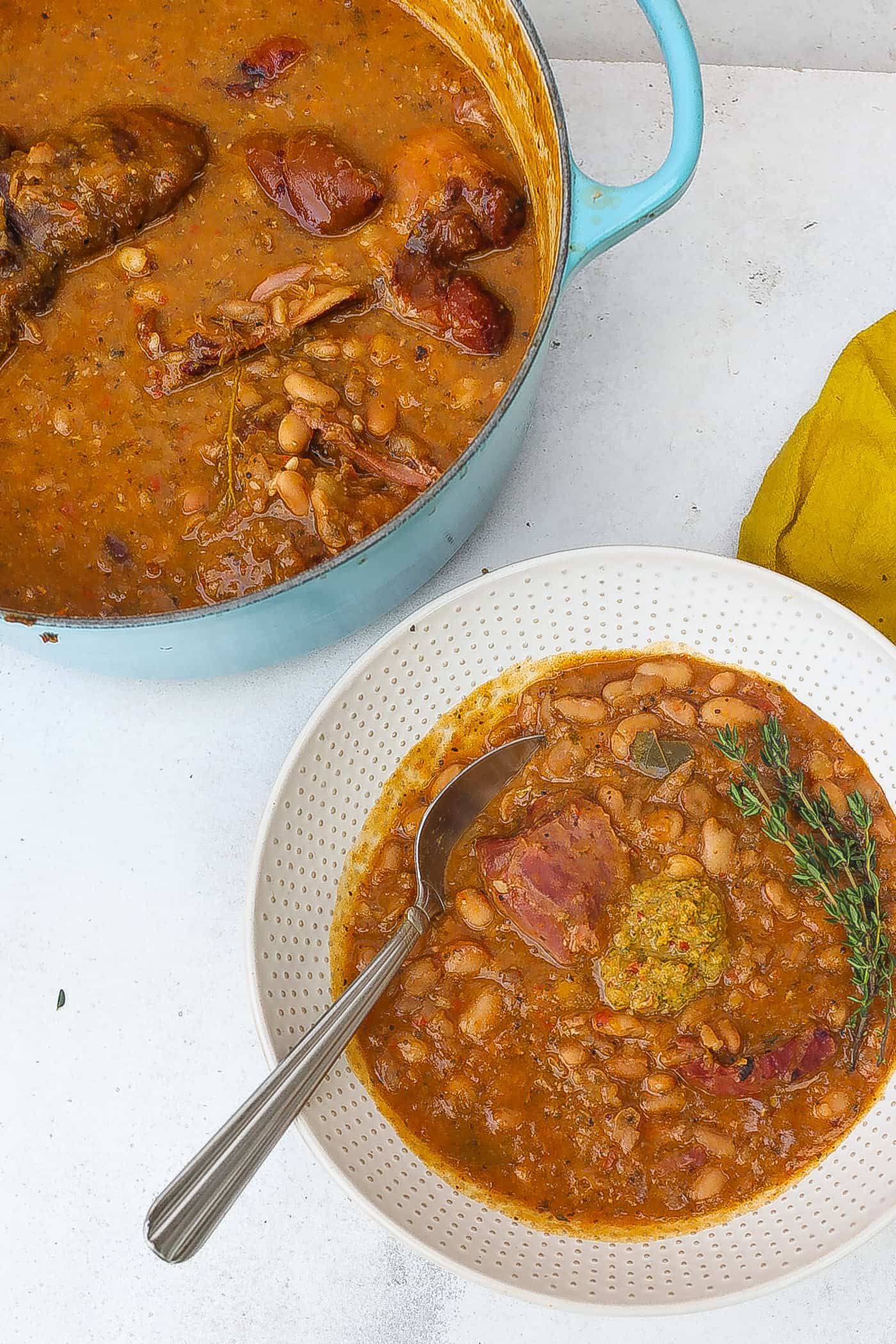 Wildly delicious green beans and potatoes recipe featuring fresh vegetables smothered in ground andouille sausage & Haitian epis seasoning for a hearty side.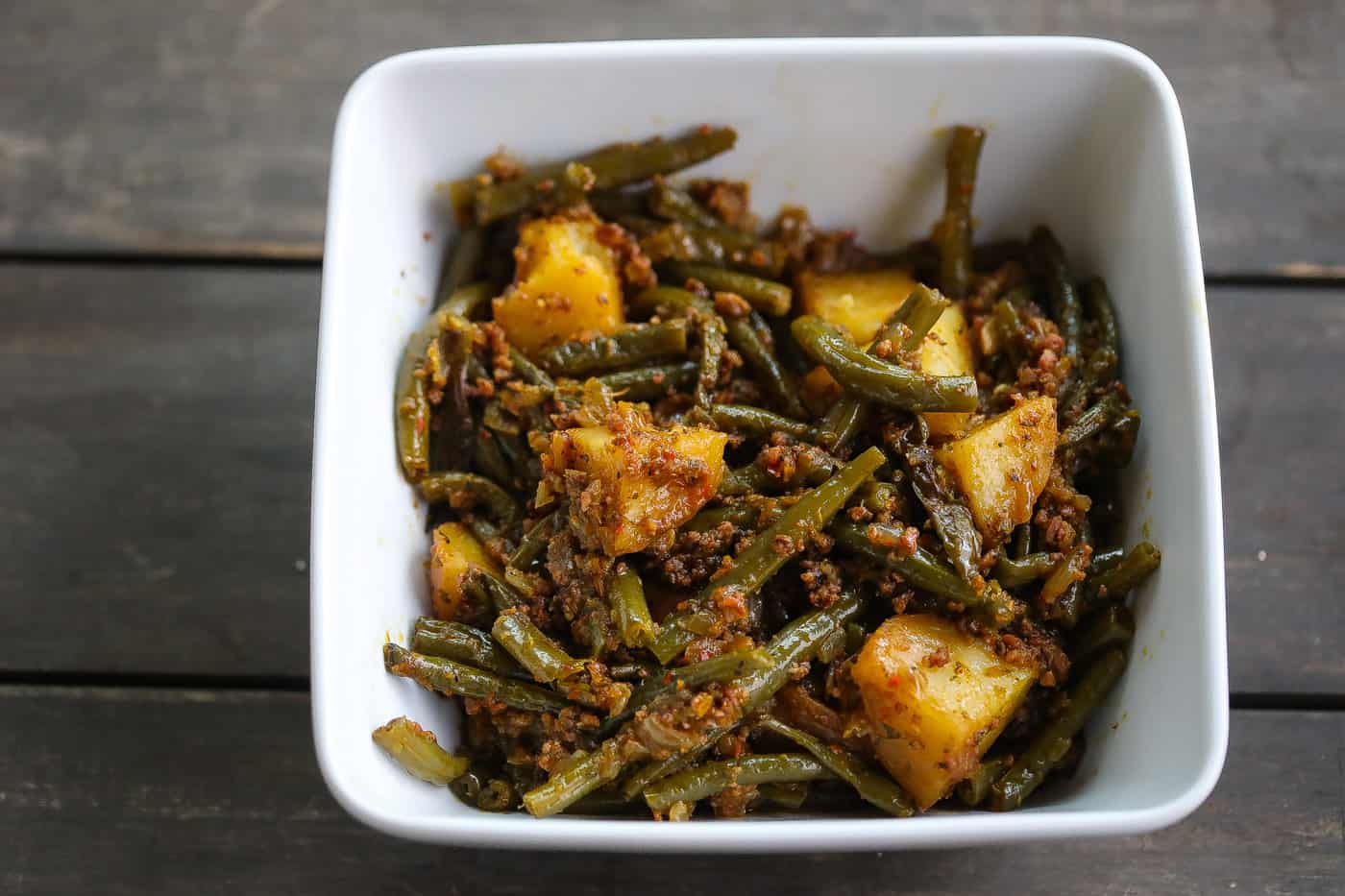 A super duper bbq side dish that's easy to make. Tasty and quick roasted mini potatoes are topped with a sweet and spicy chili-lime sauce.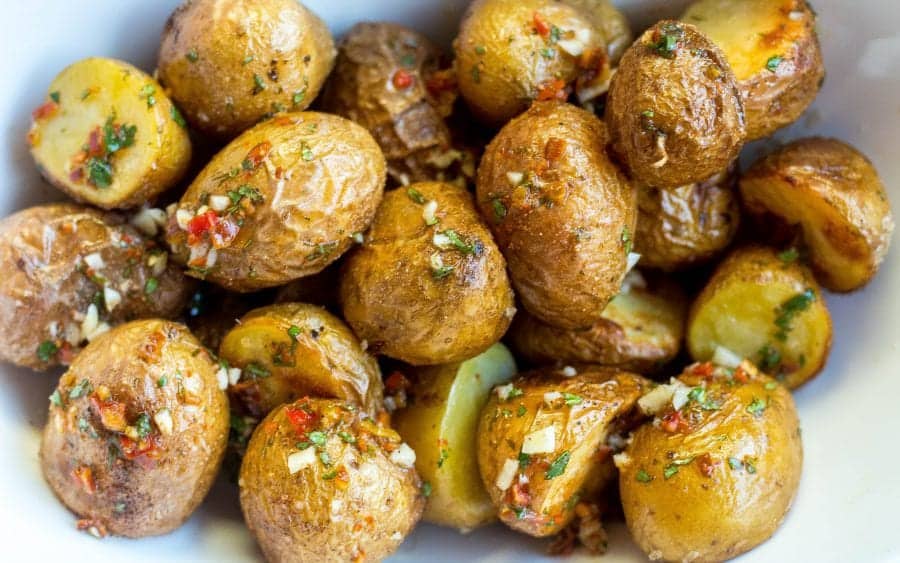 This is your old-school classic Grandmother's Southern peach cobbler amped up with even mo' flavor. Bring this one out for the holidays, any holiday especially the Sumer cookouts!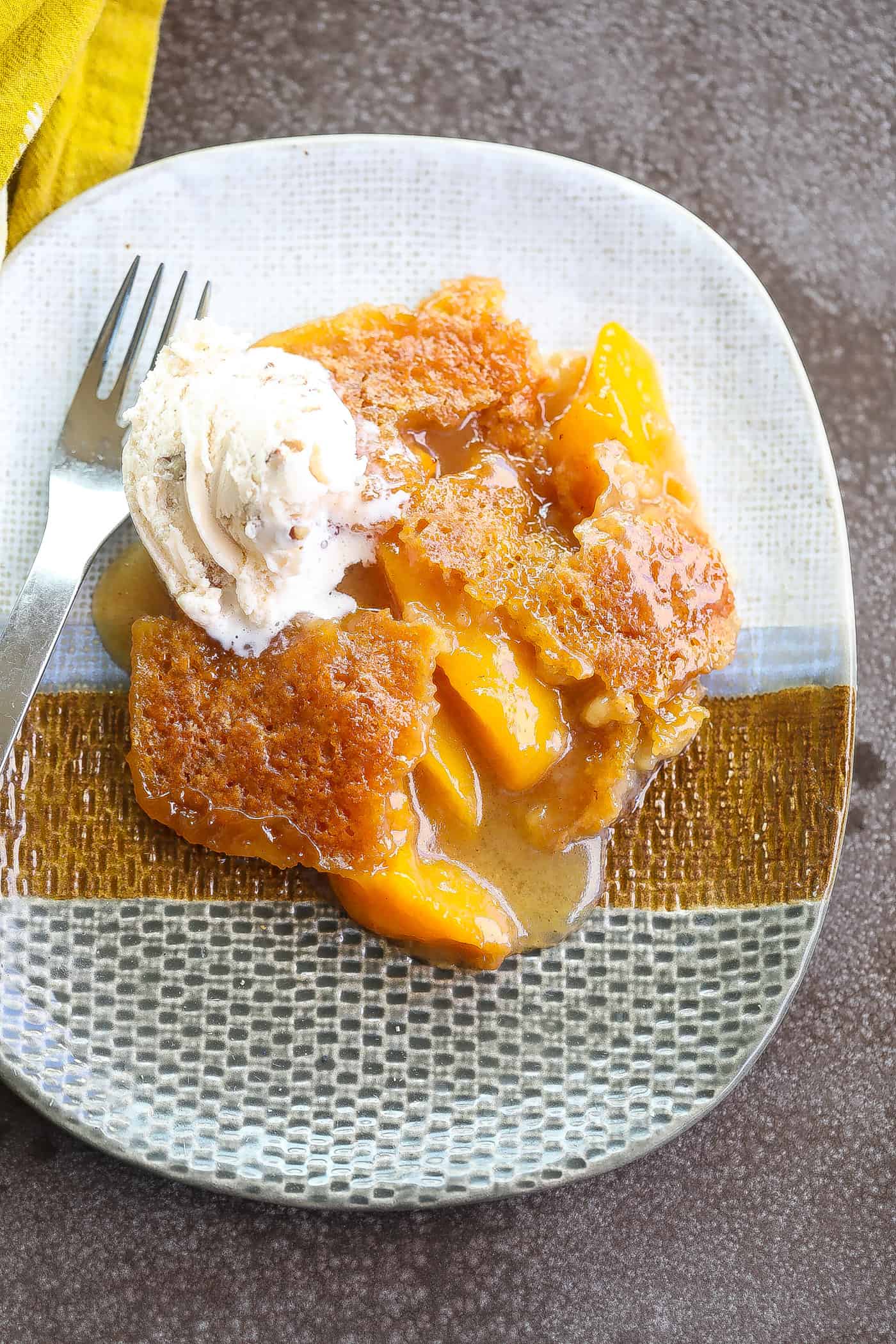 Tart Key Lime Pie recipe made with a slightly salted ginger snap cookie crust and topped with a mezcal infused whipped cream. This is the goto dessert for those Summer hot days/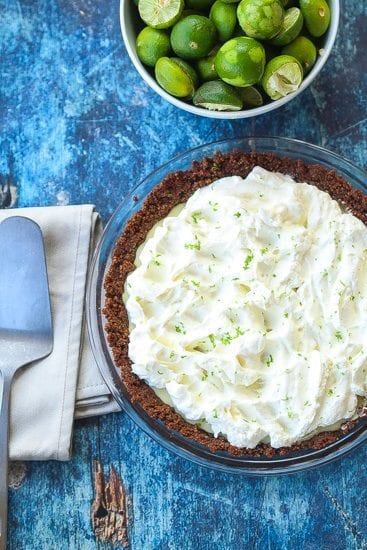 This is a fun side dish. It's highly flavorful and adds color to any serving plate. For this simple Israeli couscous recipe for vegan baby pearl pasta salad the couscous is cooked in an orange juice broth & topped w/ pickled onions & grilled asparagus. You talk about a side dish that will blow you away, this is the one!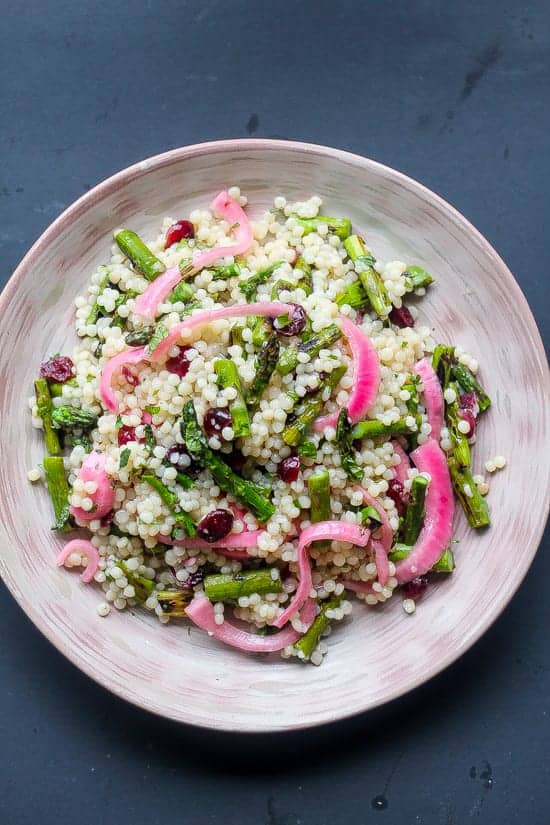 The best bbq side dishes are the ones that require very little of your time but bursts with flavor when cooked. That's what this charred asparagus is - an easy asparagus recipe that can be ready in less than 10 minutes and wow your family or guests.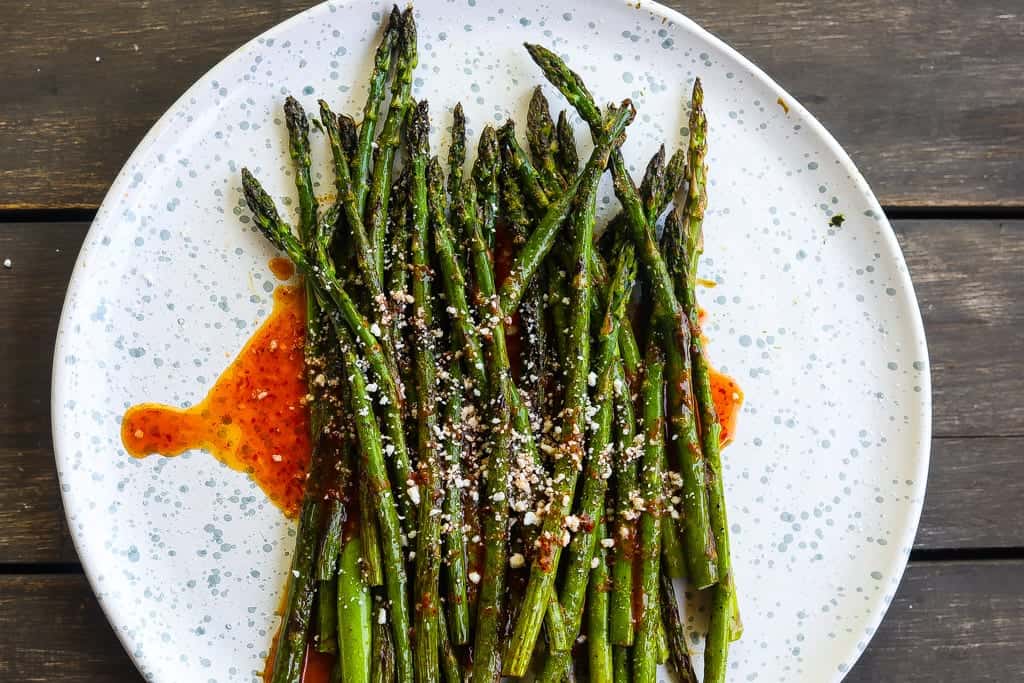 This lima beans recipe is a much-elevated version of your traditional Southern-style lima beans or butter beans depending on where you're from. These beans have that comforting smoky flavor and creamy texture. Lima beans are slowly simmered, drained, and sauteed in smoked butter sauce.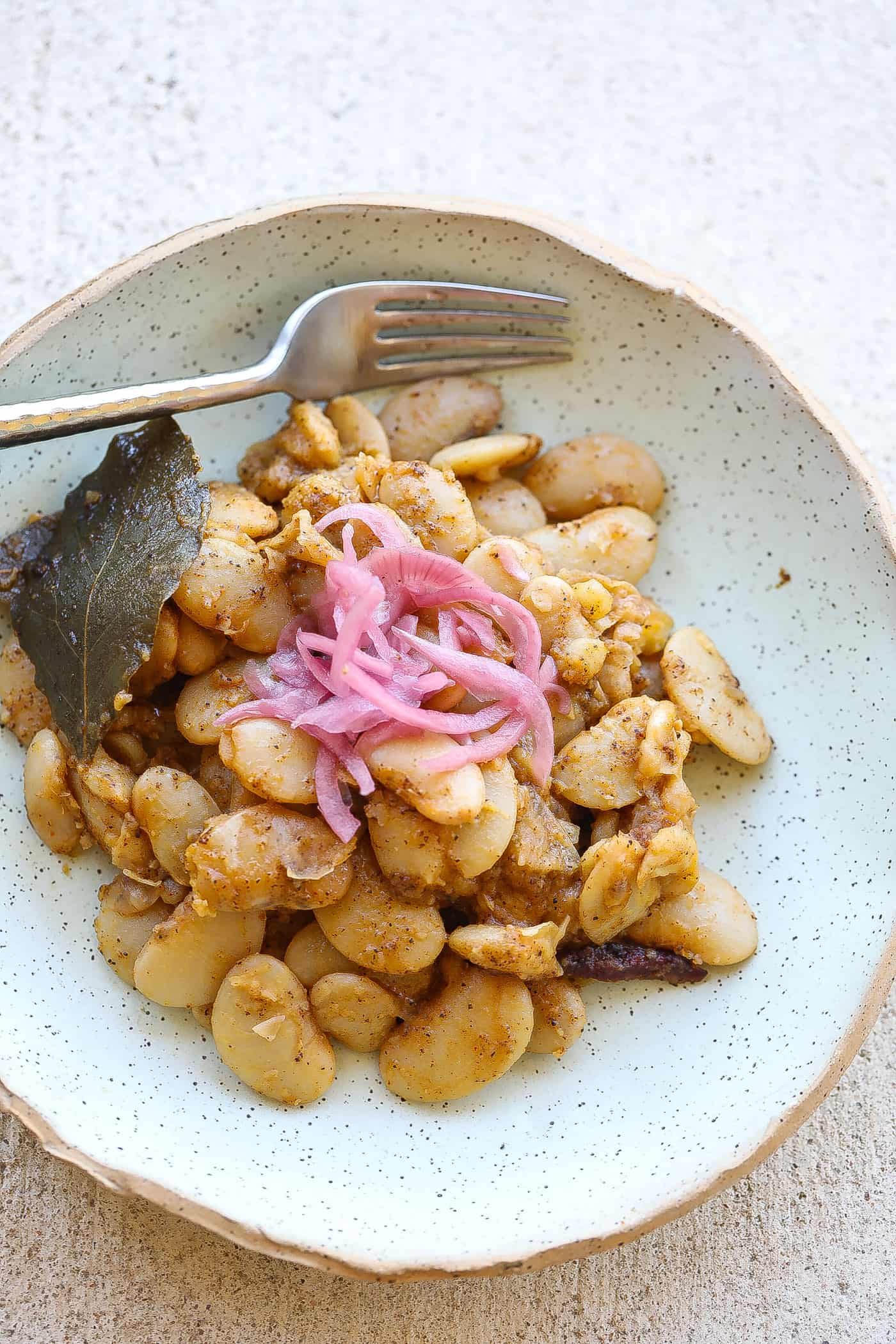 Collard greens are as versatile a vegetable as they come,; people just don't realize it. For this recipe, they are featured in this delicious collard greens salad where the greens tossed in a smoky and tangy bacon vinaigrette for an easy dinner side salad.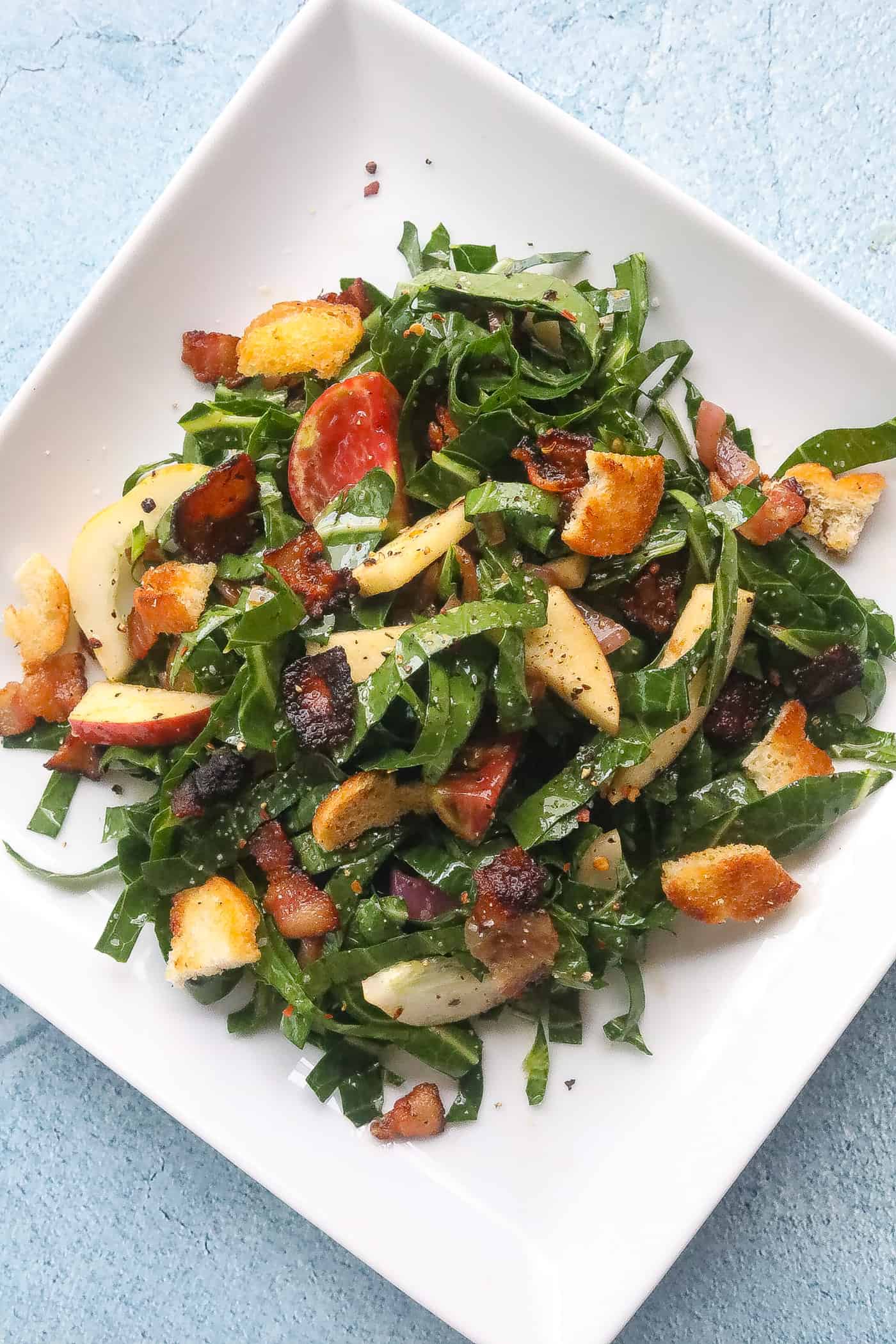 Simple is underrated. Simple and good is not common enough. Don't sleep on this carrot side salad. The homemade buttermilk dressing puts this over the top.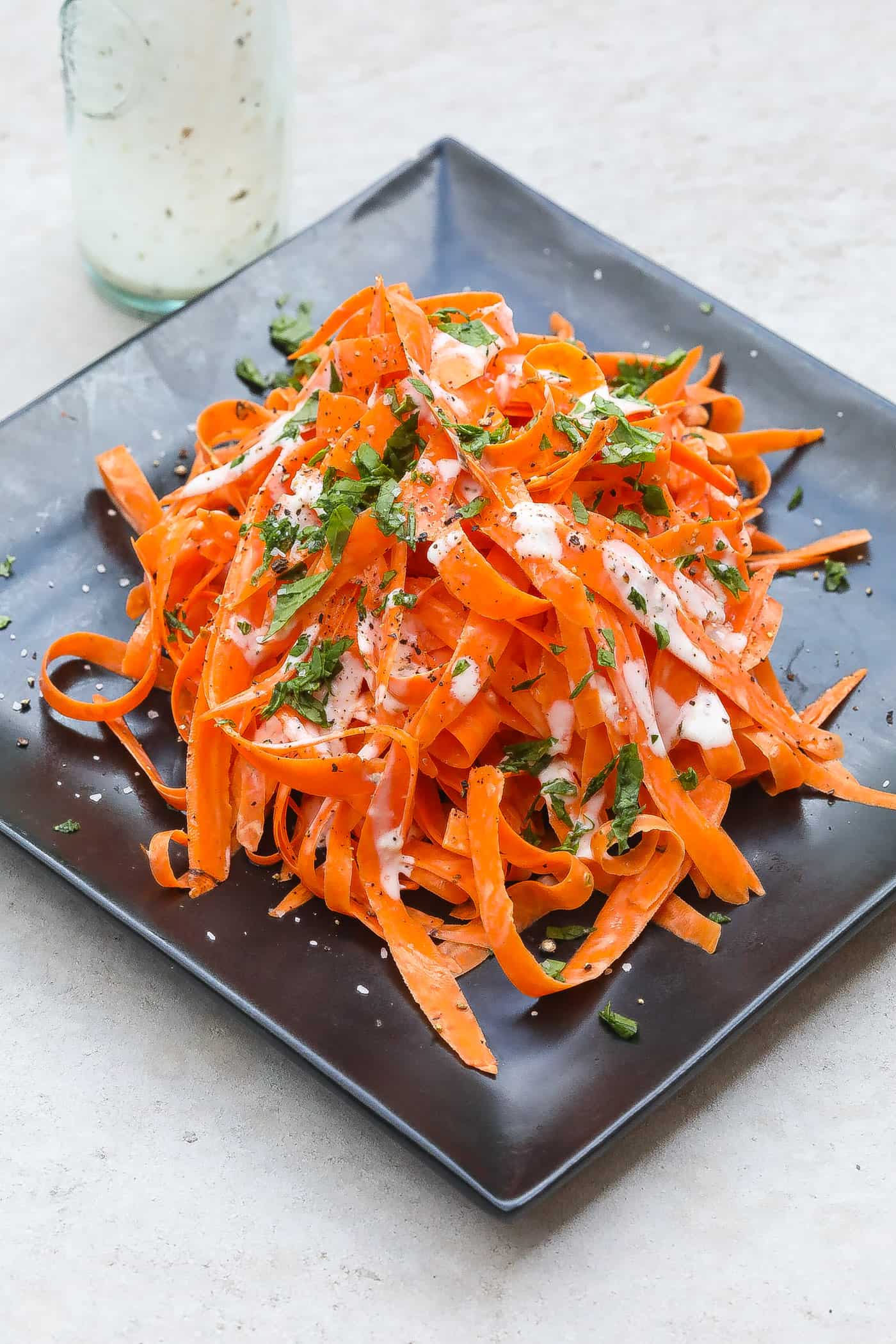 This tomato and basil salad is the perfect summer salad. It's just a few ingredients, but packed with a clean and fresh taste thanks to the ripe cherry tomatoes and just picked basil.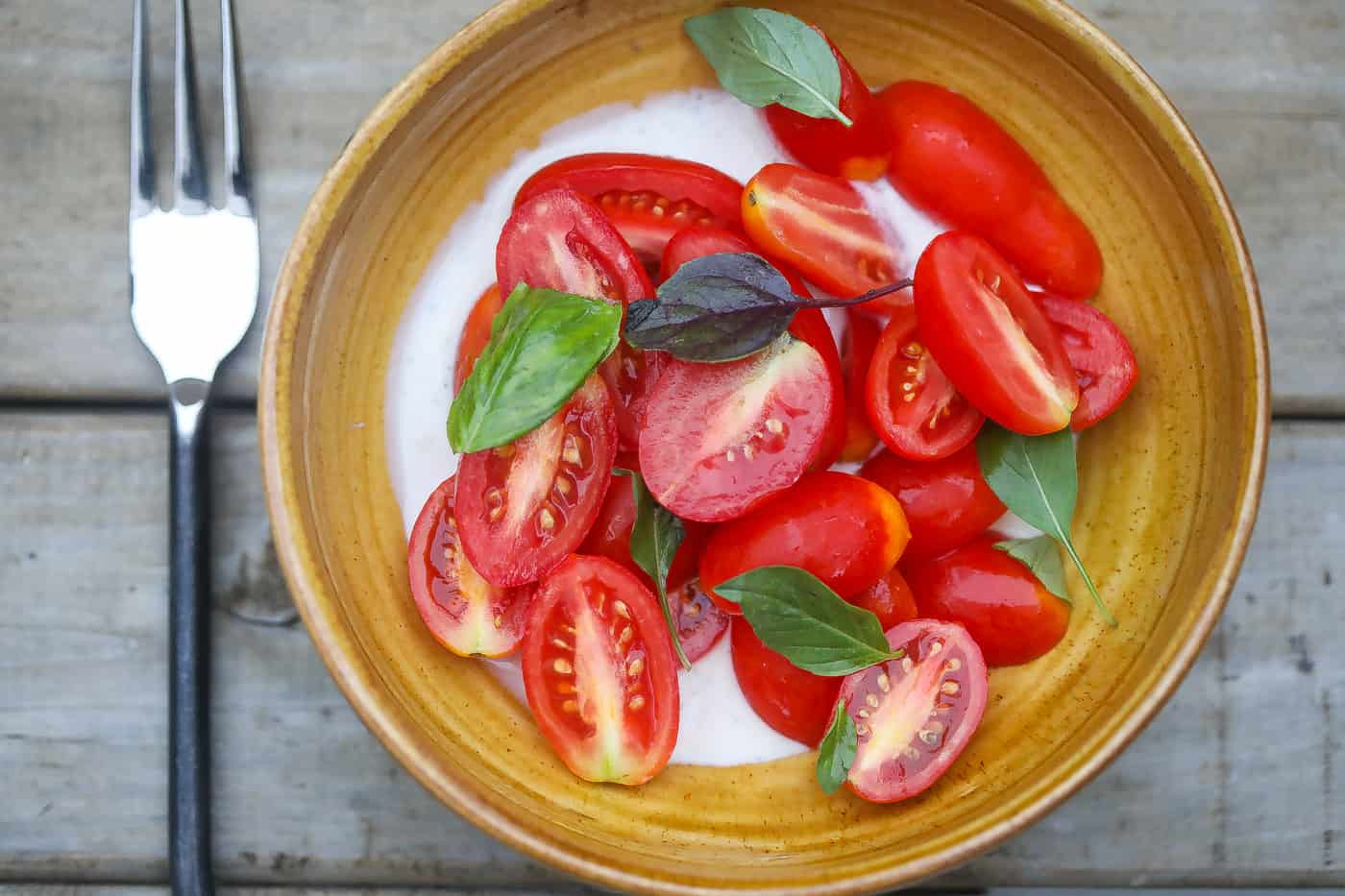 This is not your average bowl of eggplant stew. It's delicious, made with just a few ingredients, and seasoned with a South African Braai spice rub. Simple, no fuss but an extremely flavorful recipe for eggplant stew. A smokey and sweet heat South African Braai spice rub elevates the flavor in the dish.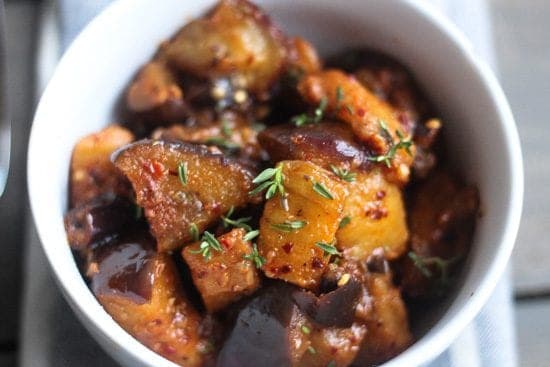 Pair any of the side dishes in this roundup with any of these popular soul food meat dishes. For other great guides for side dishes checkout this guide on what to serve with jerk chicken or ways to cook cabbage.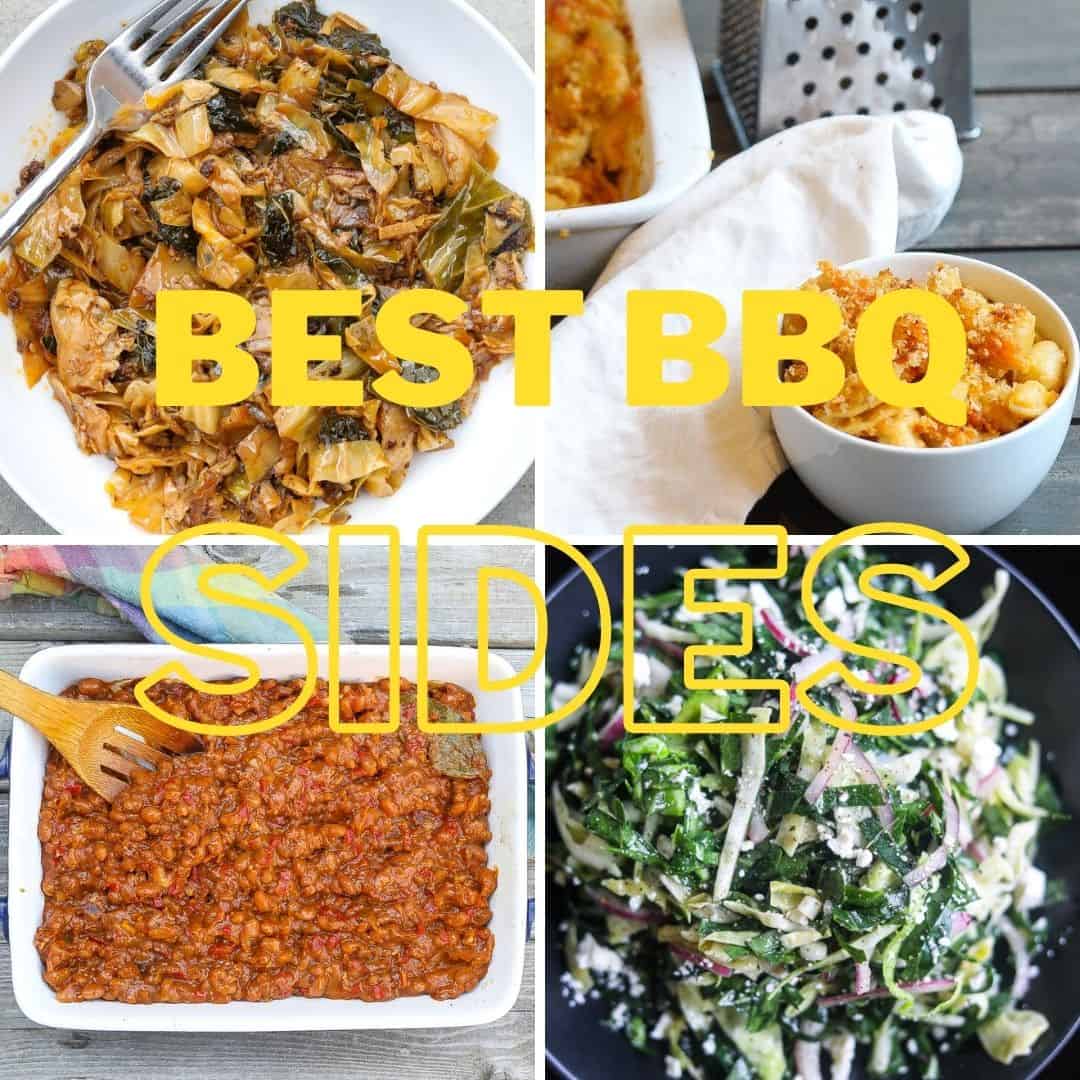 Instructions
Choose a recipe or two, click the link, then follow the detailed instructions to add to your bbq mix.
Subscribe To My YouTube Channel
Subscribe To My YouTube Channel for full length recipe videos. Click the bell icon to be notified when I post new videos.
My YouTube Channel