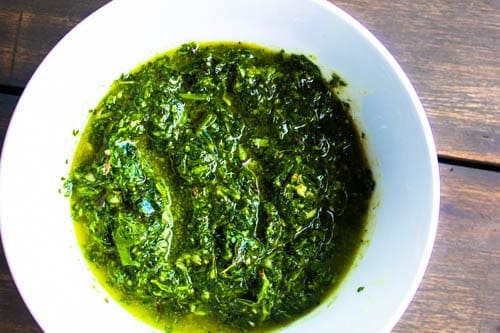 This beet greens salsa recipe emerged out my intent to not waste some beautiful beet greens i had leftover from cooking beets. I pulled the herbs I had on hand in the garden, added spices I thought would be interesting, and blended with olive oil and lemon juice. My only regret was not having any mint on hand as I'm sure it would have taken this recipe up even another notch. Even still this beet green salsa is off the charts and will set off pretty much any meat or roasted vegetable dish. At the time I used it with roasted cauliflower, but eventually used the leftover for a whole fish dish.

Whip this simple, super tasty beet greens salsa up and throw it on everything you cook for the week. Trust me, you'll love it. I plan to use it with other greens (turnips, carrots, etc.) as well in future dishes.
Great beats, better eats. Enjoy!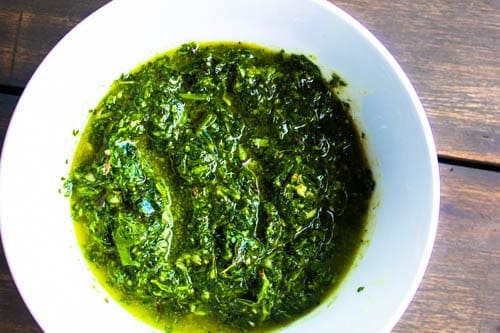 Beet Greens Salsa
This magical salsa is pretty much good on anything from meats to vegetables.
Print
Ingredients
1/2

cup

beet greens

¼

cup

cilantro

¼

cup

parsley

1

tsp

fresh thyme

1

clove

garlic

1/3

cup

Olive oil

1

Lemon juiced
Instructions
Combine the ingredients in a food processor and pulse until finely chopped. This should not be a puree texture, but instead grainy/leafy.